Learn how to quickly view your to-dos, add new ones, or track your progress by enabling Things' widgets.
Widgets allow you to view sets of to-dos, like your Today list or what you've planned for Tomorrow. They also let you to save frequently-used views, like your Shopping list filtered by store, or provide feedback on your progress right from the Lock Screen.
For information on how to set up Widgets on your device, see Apple's guides for iPhone, iPad, and Mac.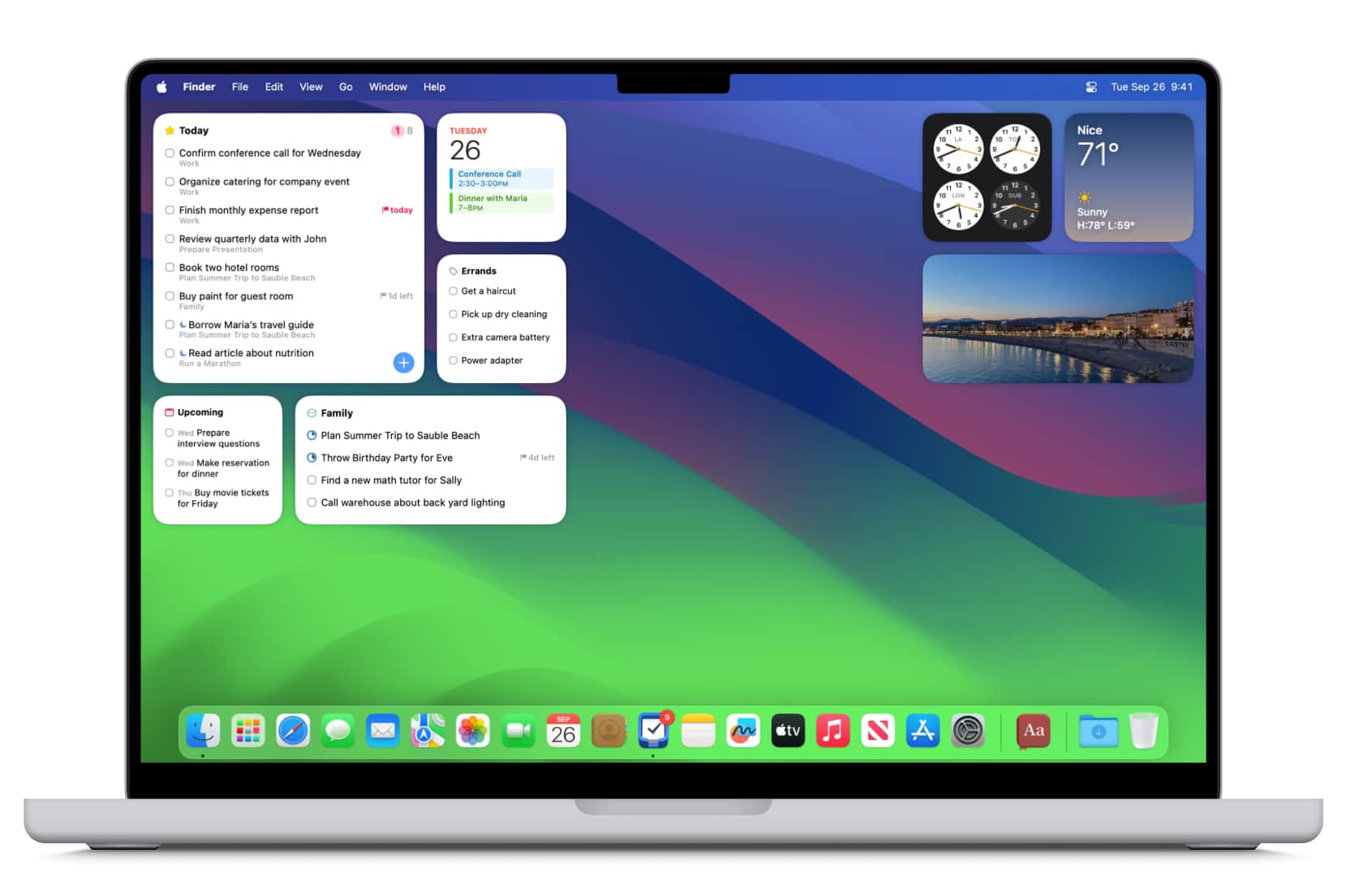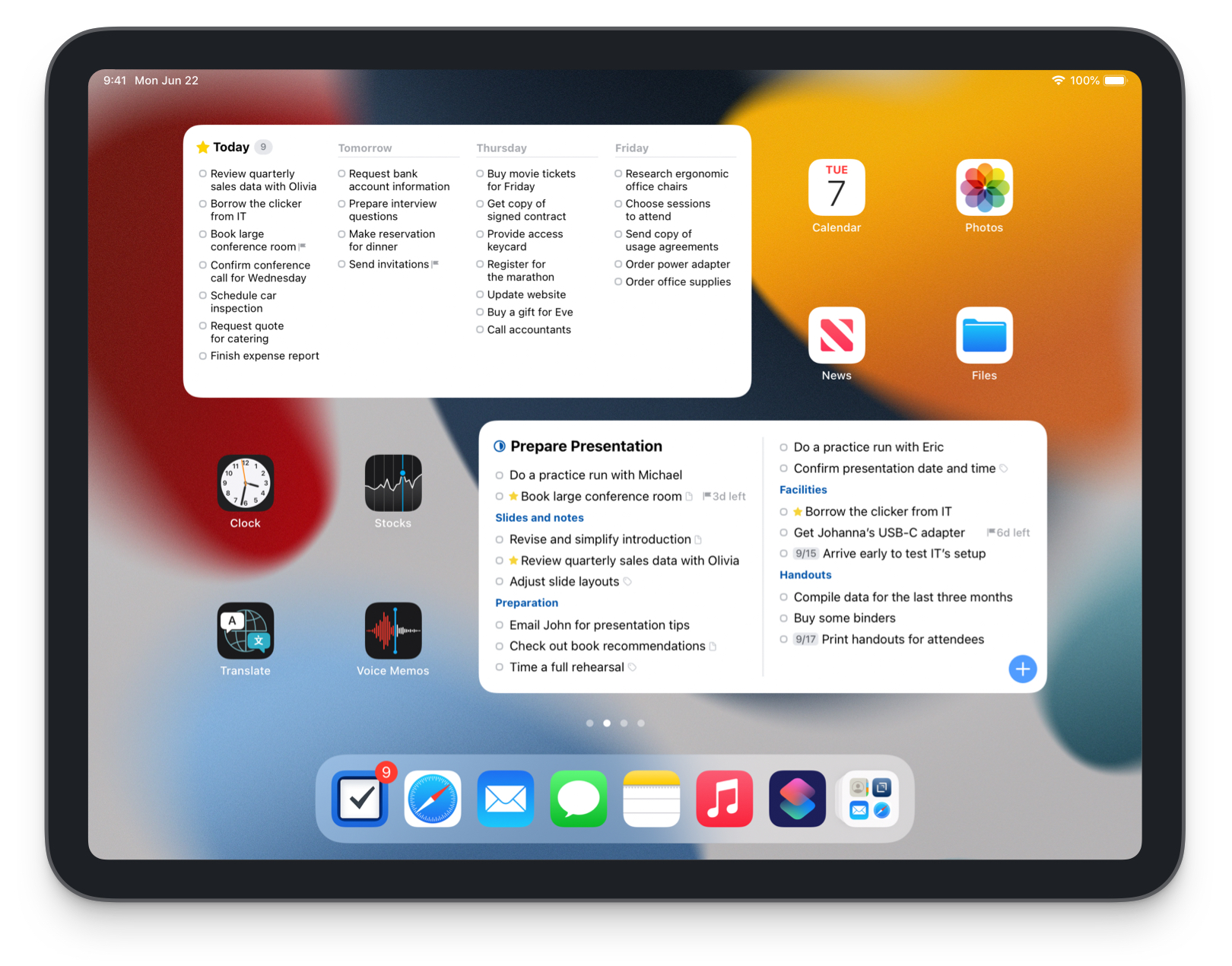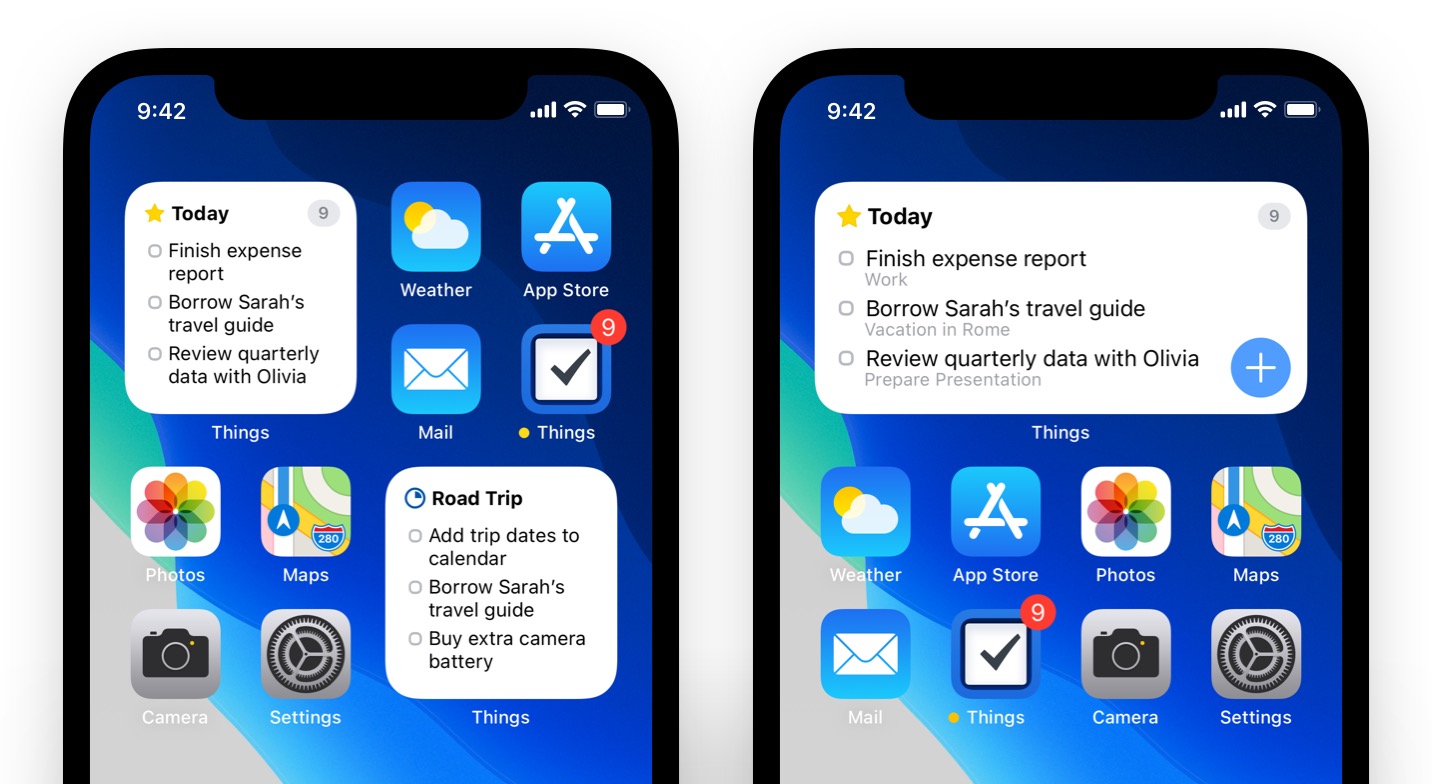 Customize widgets
No matter how many widgets you add, every Things widget can be configured individually so you can view different content in each:
Pick any of the default lists, like

Today

or

Upcoming

.
Any of your own

projects

or

areas

will also be available.
Or pick a Quick Find list, like

Deadline

or

All Projects

.
Inside of the list picker, select any

tag

to view all to-dos with that tag, no matter where these to-dos live in Things.
Combine a list selection with a tag filter. This way, you can instantly narrow your focus on what is most important, like

Deadlines

filtered by a

work

tag.
Need to see to-dos that have a set of two tags applied, like

work

and

call

? Set the first tag in the list picker, and filter by the second tag.
In addition to customizing the content of each widget, two more settings are available:
Plus Button: You can hide the + button entirely, or adjust where it saves new to-dos. By default, they go to the

Inbox

and the button is blue. You can change this to the current list (which you see in the widget), and the button will turn grey. Simply edit the widget, and change the "Plus Button"

setting

.
Appearance (iOS/iPadOS-only): The appearance of the widgets can be set independently of the Things main app, and the Light/Dark settings of your device. Go to Things → Settings → Appearance → Widgets to adjust it.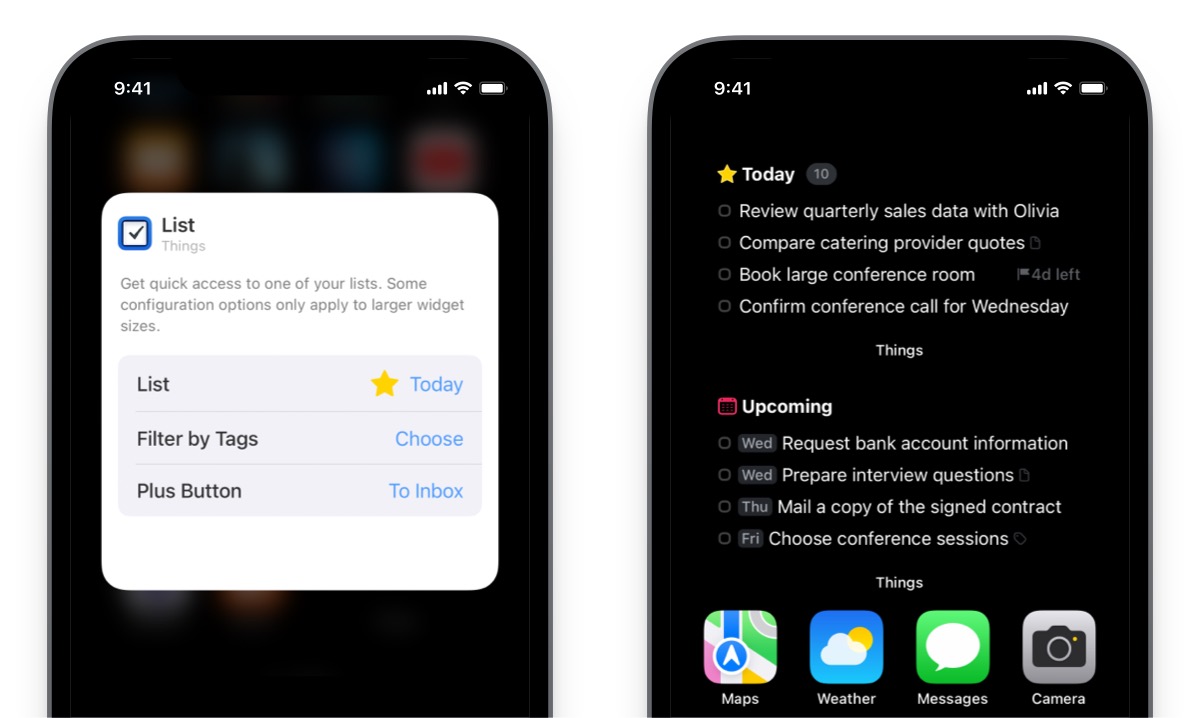 ---
If you would like to execute a more complex Things action, you can create a widget for Apple Shortcuts. You can either execute a Things action from it, embed Things in a more complex workflow, or even run a Things URL.
If you're not yet familiar with Apple Shortcuts, please check out our support page here or our Things URL scheme here.
---
Lock Screen widgets
There are three different Lock Screen widgets:
List: Shows to-dos from a customized view.
Progress: Complete your to-dos throughout the day and watch as the ring nears completion.
New To-Do: Tap ⊕ and quickly create a new to-do in Things'

Inbox

.
It's currently not possible to pre-set any parameters when using the + widget.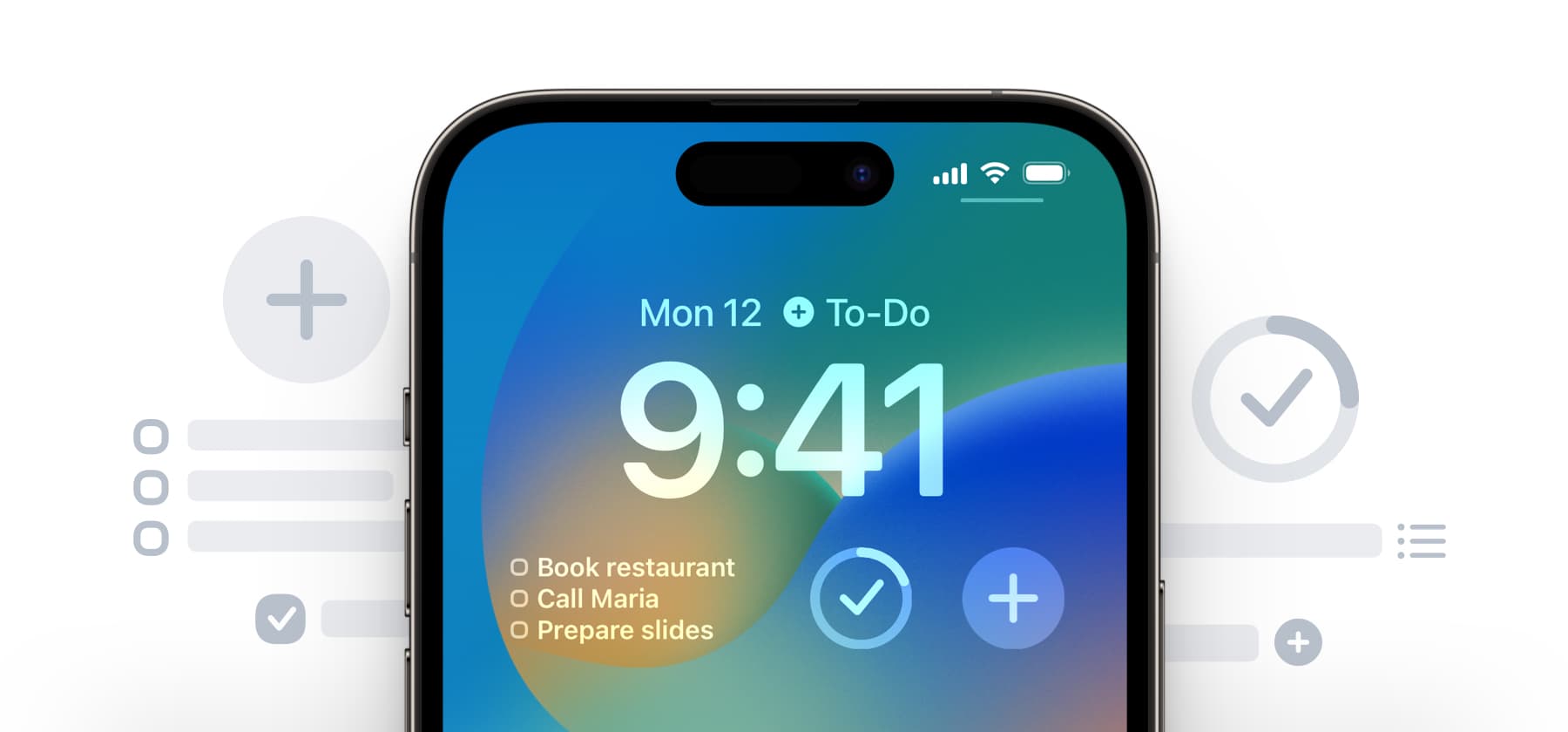 ---
Calendar events and Things' widgets
It's not possible to see events from Apple Calendar in the Things widget. We would love to build this feature, but due to technical limitations we can't ensure that the calendar events in the widgets are up to date.
Troubleshooting
Having trouble getting your Things widgets to work right? Before reaching out to support, please check all troubleshooting steps on this page.