You can use Things with Apple Shortcuts to create workflows that enhance your productivity. This page will help you get started.
Sometimes there are actions you want to perform which are repetitive, or complicated, or simply not possible in Things' interface. Apple's Shortcuts app makes it possible to automate these actions and perform them quickly.
Below, you can download some example shortcuts that demonstrate what's possible, learn how to run them, and find information on how to get started building your own.
Shortcuts Gallery
We've built a few shortcuts to demonstrate some of the actions you can perform with Things. Tap one to add it to the Shortcuts app on your own device, then run it to see it in action.
These shortcuts require minimum versions: Things 3.17 and macOS 13, iPadOS 16, or iOS 16.
Create
Calendar Integration
Get Insights
Modify
Helpers
Quickly search for items in Things.
Copy a link to an item you've selected in Things.
Run Your Shortcuts
You can run a shortcut from directly inside the Shortcuts app, but there are more convenient ways to do it. Here are the best methods:
Widgets
On iPhone or iPad, you can add a Shortcuts widget to your Home Screen or Lock Screen. A widget can display a single shortcut, or the contents of one of your Shortcuts folders.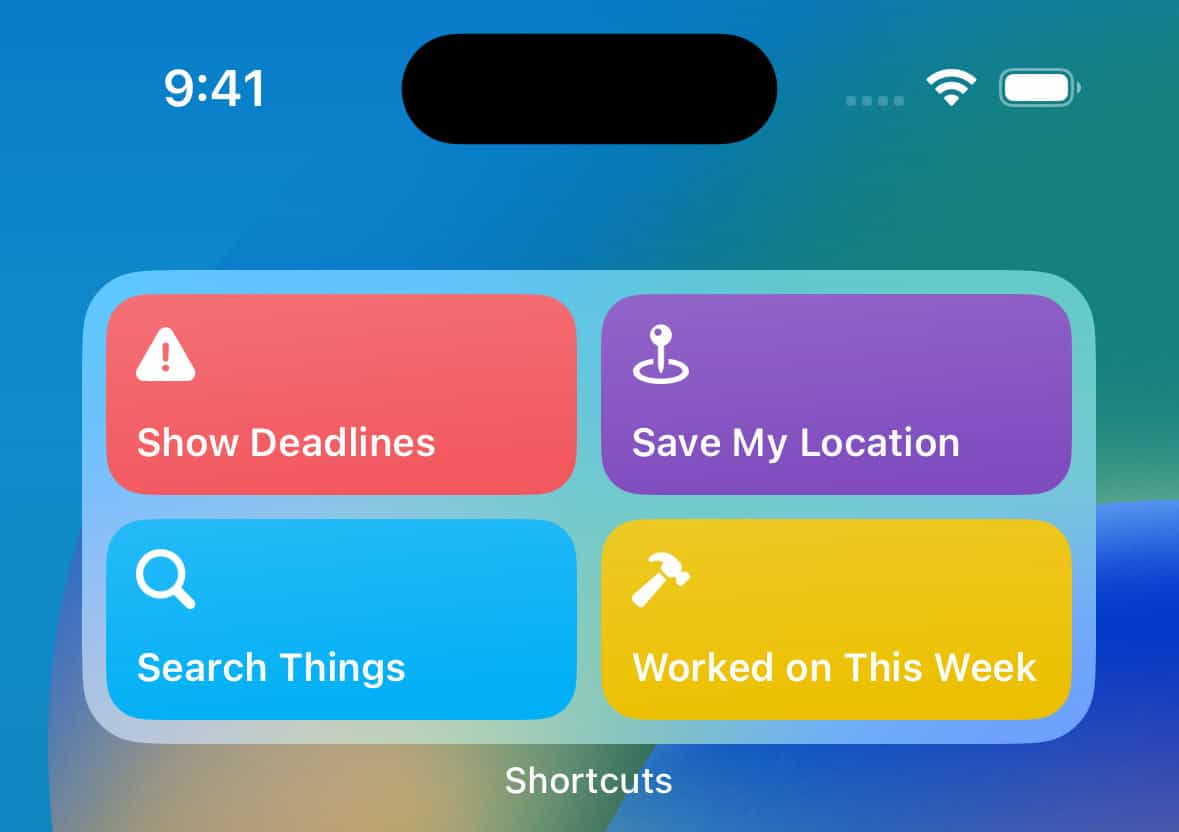 You can also add a Shortcuts widget to your Mac's desktop or Notification Center if you're running macOS 14 or later.
Menu Bar
On Mac, one of the best ways to run a shortcut is via the menu bar. You can pin a shortcut to your menu bar from its settings in the Shortcuts app.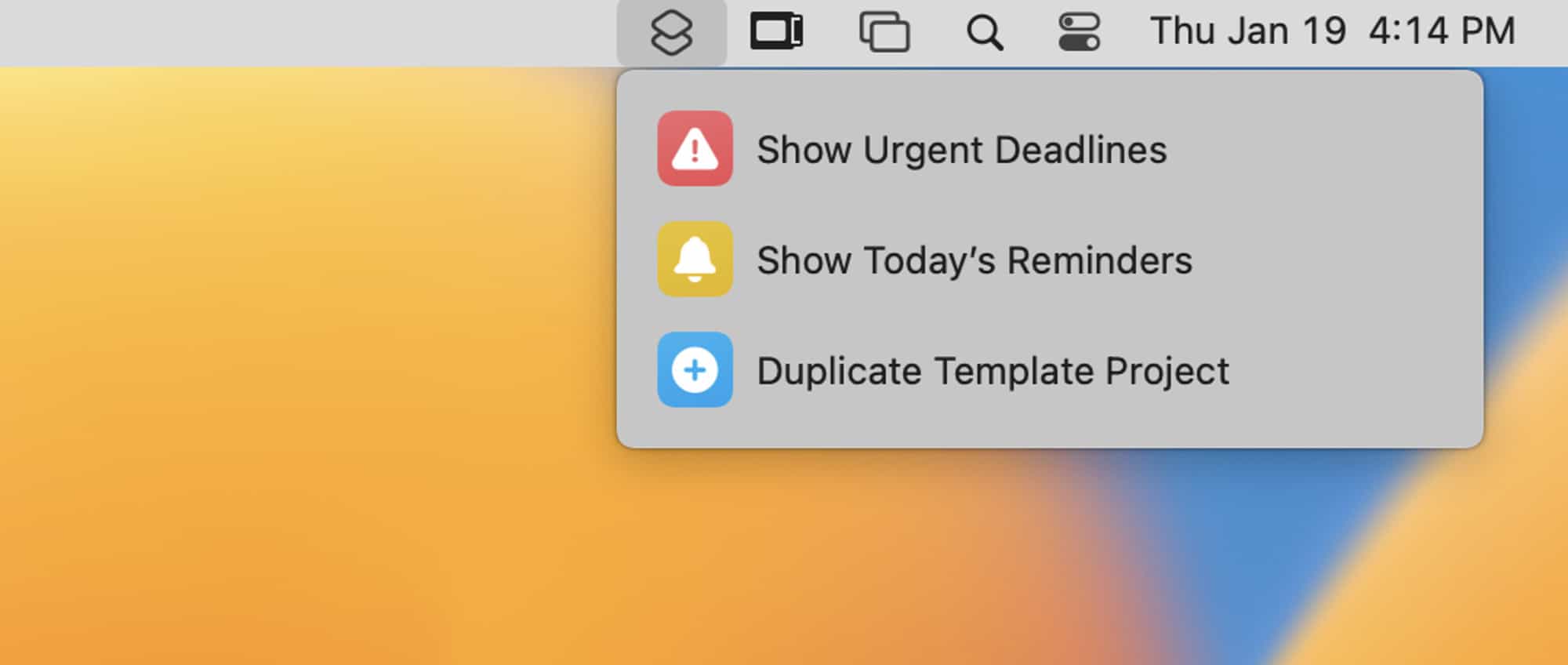 Dock
On Mac, you can add a shortcut to your Dock. Simply right-click the shortcut in the Shortcuts app, and choose Add to Dock.

Keyboard
On Mac, you can give your shortcut a keyboard shortcut and use that to quickly run it. Set this up inside the Shortcuts app.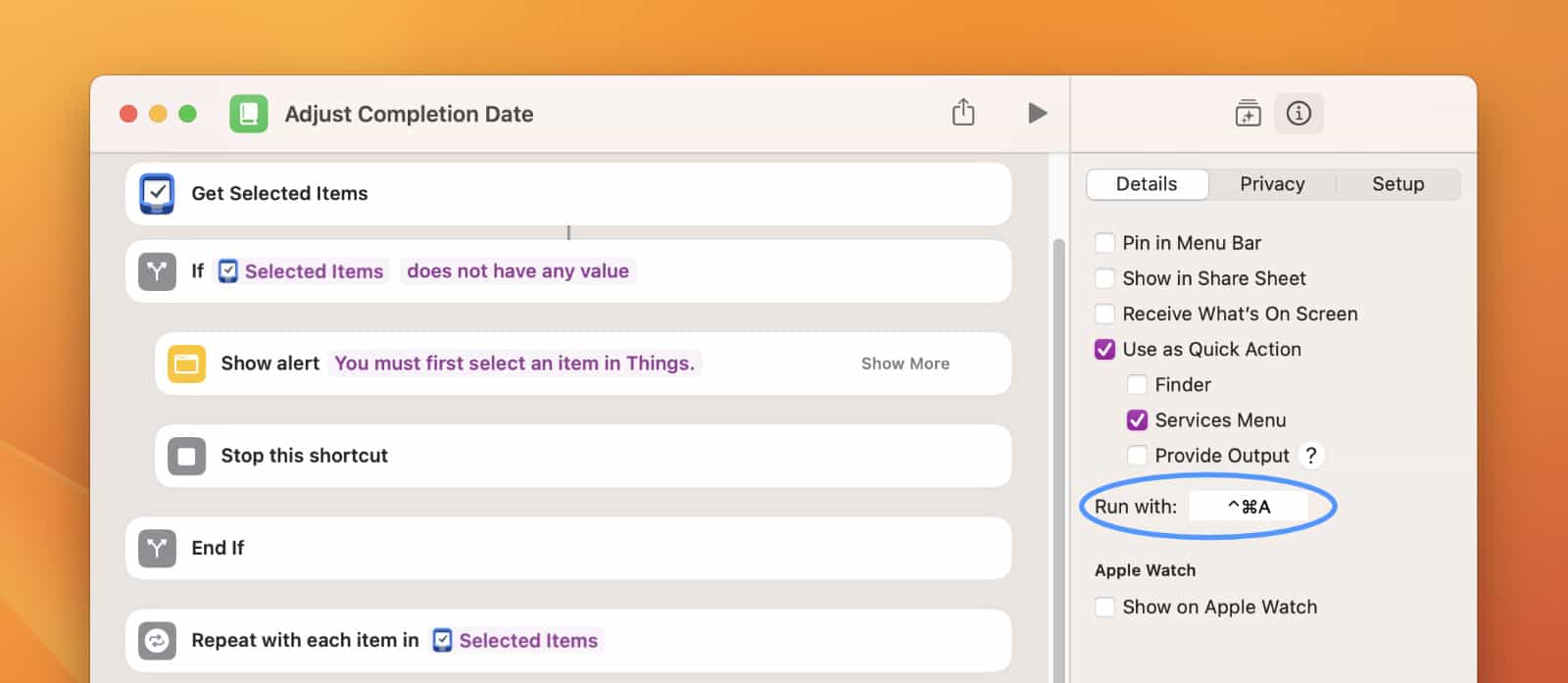 Spotlight
You can run shortcuts by searching for them in Spotlight. On iPhone or iPad, simply pull down on the Home Screen to start a search. On devices with a keyboard, hit ⌘ Cmd Space and then type the name of your shortcut.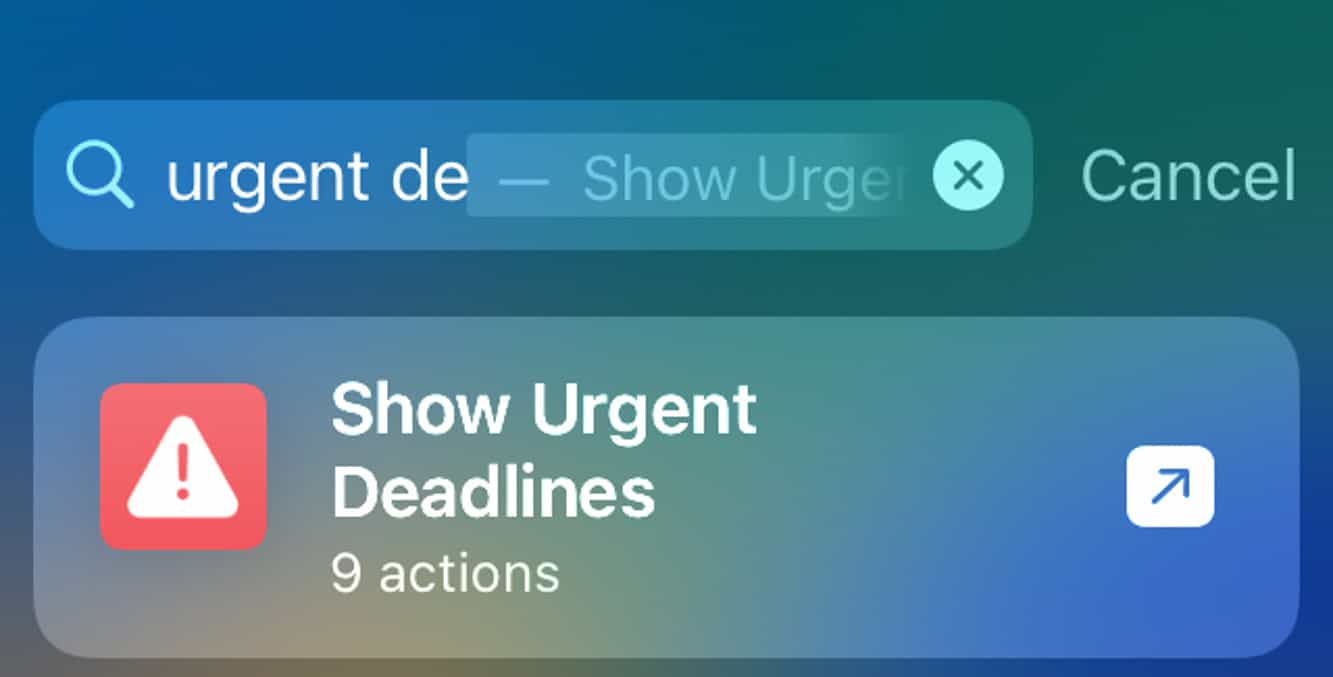 It's a bit more complicated to invoke Spotlight while inside an app on your iPhone: Swipe down from the top left side of your screen, then swipe right, then swipe down again to reveal Spotlight and search for the shortcut. It's clumsy, but it works!
Voice
You can run shortcuts with your voice. Say "Hey Siri" followed by the name of your shortcut.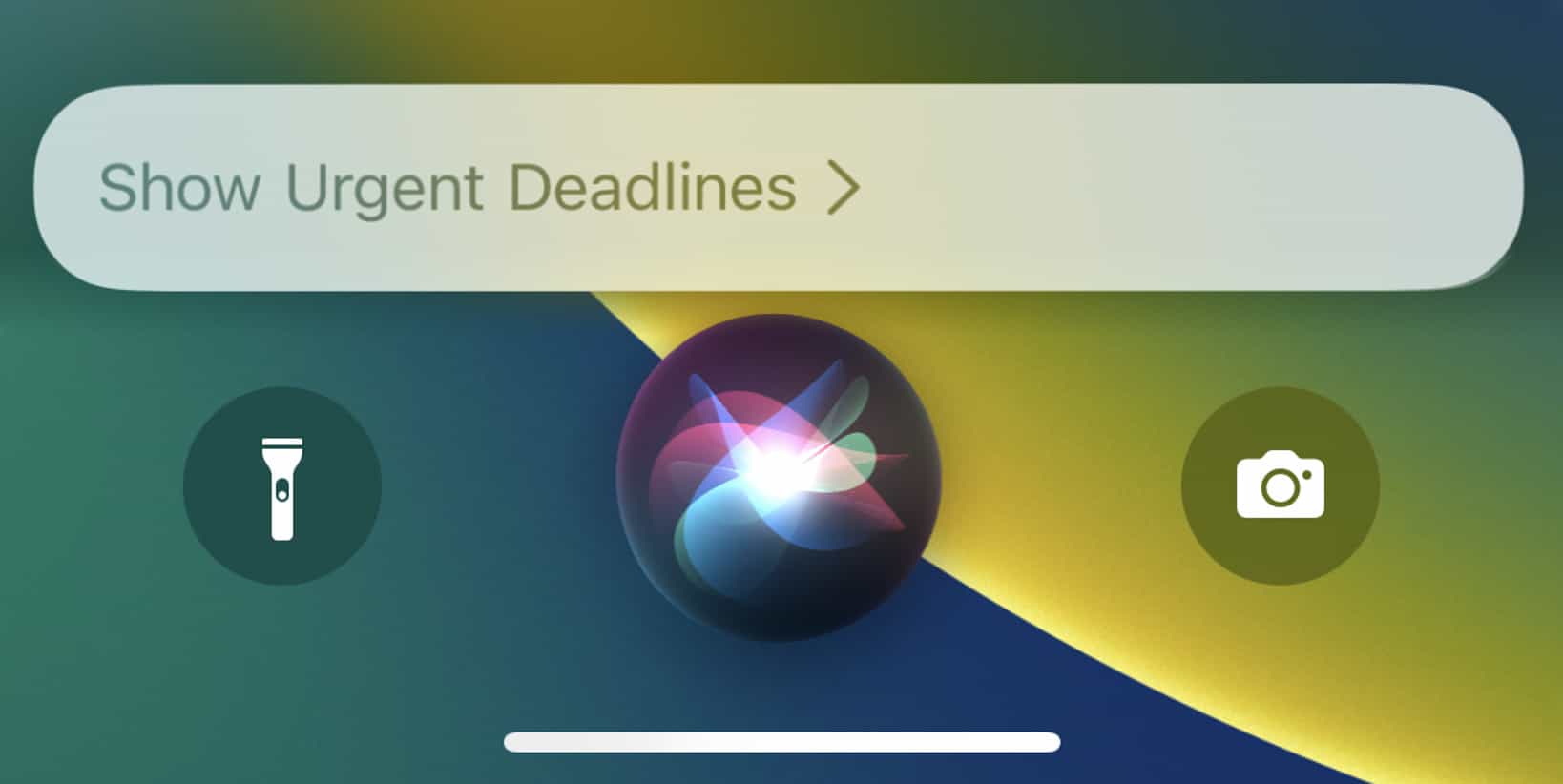 Note that you can also set up an Automation to have your shortcuts automatically run themselves (iPhone and iPad only). For example, every day at a specific time, when you wake up in the morning, when you get an email from a particular person, and so on.
Please note that Things doesn't currently support running shortcuts directly on Apple Watch.
Build Your Own Shortcuts
Things' integration with Shortcuts is quite powerful, providing more than a dozen actions for you to use in your own custom-built shortcuts.
If you're entirely new to Shortcuts, the best way to get started is to download the example shortcuts from our gallery and peek inside them to see how they work. You can then dive deeper with our technical documentation. Be sure to also check Apple's documentation for Mac, iPad, and iPhone.
---
Please note that the Shortcuts app is made by Apple. If you have any problems with the app itself, please contact Apple for assistance.