You can use Apple Shortcuts together with Things to create workflows that enhance your productivity.
You'll build all your shortcuts inside Apple's Shortcuts app. With a shortcut, you can trigger Things to automatically perform actions that might otherwise require manual input.
Ready-to-Use Shortcuts
Here are a few shortcuts you can download and start using right away on your iPhone, iPad, and Mac.
Adds a new to-do to Today instead of the Inbox.
Create a new to-do with your Errand tag already applied.
Create a packing list instantly and set the flight's deadline.
Create a list of essential groceries with just a few taps.
Save your co-ordinates to revisit later. Handy when exploring new places.
Split your screen between Things & Calendar for a weekly review. (Mac & iPad only)
Open the Tomorrow list to see everything planned for the next day.
Open the Deadlines list filtered by your work tag.
Open the Logged Projects list to see all completed projects.
These shortcuts require at least iOS/iPadOS 15 and macOS Monterey. If you are stuck on iOS/iPadOS 14 or older, please read this. If you are not yet familiar with Apple Shortcuts, please read Apple's documentation for iPhone & iPad or Mac.
Triggering Shortcuts
To make a shortcut a true time-saver, it needs to be easily accessible. There are different ways you can run shortcuts, depending on your preferences. Here are just a few options:
Widgets
On iPhone or iPad, you can add a Shortcuts widget to your Home Screen. This is a great way to run shortcuts without speaking, which can be useful in an office or while you're commuting.
Voice
Trigger Siri and speak the name of your shortcut to run it.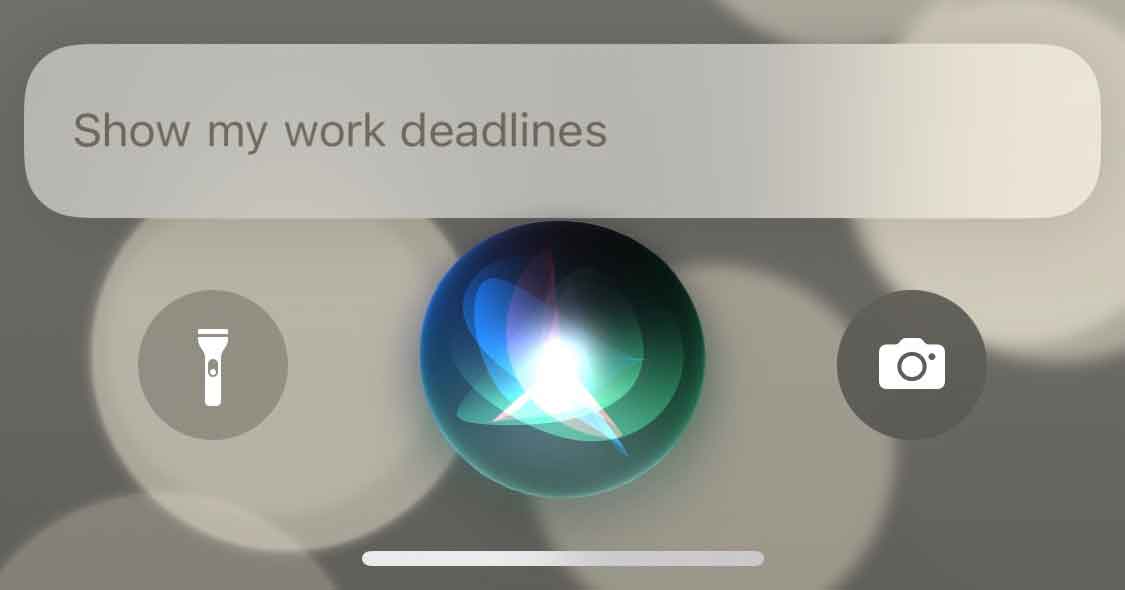 Menu Bar
While you can speak to Siri on the Mac to trigger a shortcut, a more discreet method is to select your Things shortcut from the menu bar. Once you favorite a shortcut, it'll appear there.

Dock
On Mac, you can add your most-used shortcut to the Dock. Simply select it in Shortcuts app, then go to the menu bar at the top of your screen and click File → Add to Dock.

Keyboard
On iPad, you can hit ⌘ Cmd Space and type the name of your shortcut. On the Mac, you can assign it a keyboard shortcut.

Things Shortcuts Actions
Things provides four actions for Apple's Shortcuts app. These actions are your building blocks.
They can be used to create simple shortcuts just for Things, or you can string them together with actions from other apps in more complex workflows. Each action has several parameters. To learn what each parameter in a Things action does, check out our full technical documentation. Find it here.
Pairing Shortcuts With the URL Scheme
Advanced users can use the Things URL scheme to take their shortcuts to the next level.
One useful application of Things' Run URL action is its ability to create Projects via the Link Builder. If you want to take it further and create a project with headings or to-dos with checklists, the JSON documentation will help you set this up.
---
Current Limitations
The Ask Each Time variable can't be used to dynamically select a list.*
On the Mac, you can execute a shortcut with a Things action while the main app is not running. Any to-dos you create this way will only be synced to other devices, or appear in widgets, after you have launched the main app.
* As this issue originates with Apple Shortcuts and is due to bugs in the OS, it cannot be fixed by us. We hope that Apple will address this problem in subsequent updates of the Operating Systems.