Things gains automation superpowers today, with a huge update for Apple Shortcuts. We've prepared a gallery with some great shortcuts for you to try out, and you can also build your own.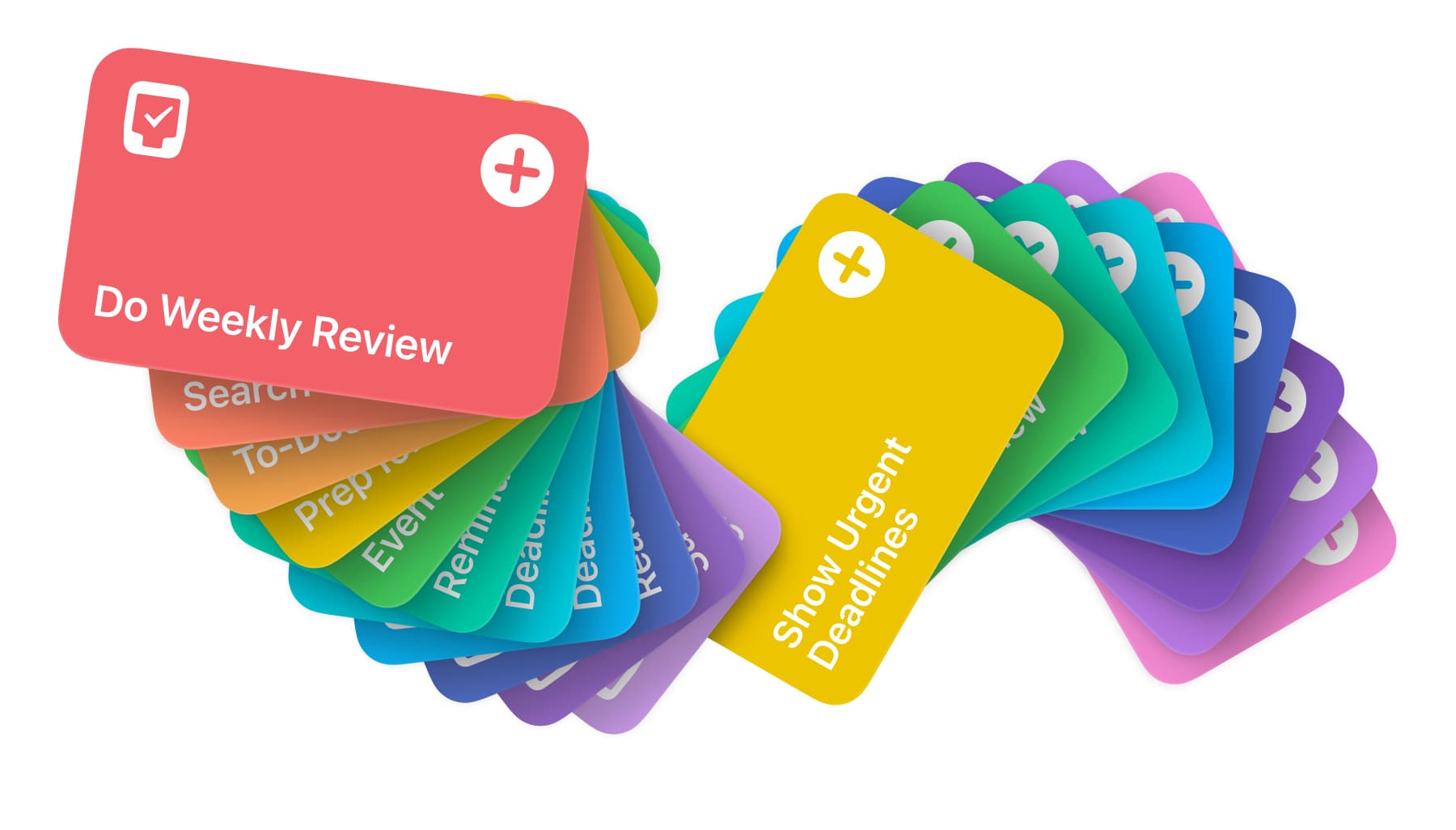 Try a shortcut from our gallery
A "shortcut" is a quick way to perform a sequence of actions in your apps with just a tap. You can create and manage shortcuts in the Shortcuts app on your Mac, iPad, and iPhone.
Today's update greatly increases the number of actions that Things can perform, and we've prepared some ready-made shortcuts to show you what's possible. Simply visit our gallery, add one to your own device, then run it to see what it does.
This feature requires Things 3.17 and macOS 13 Ventura, iPadOS 16, or iOS 16.
Build your own
If you're technically inclined, you can also build your own shortcuts. There are nine entirely new actions for you to explore. They let you create full-blown projects with headings and to-dos, query your database, edit items, duplicate them, and much more. It's a massive upgrade if you love automation.
The best way to get started is to download a few shortcuts from our gallery and modify them to suit your own needs. Also, be sure to check out our technical documentation for a deep dive on how it all works.
Have fun! 🤖