We've just released Things for Mac 3.10, which brings full compatibility for the latest version of macOS.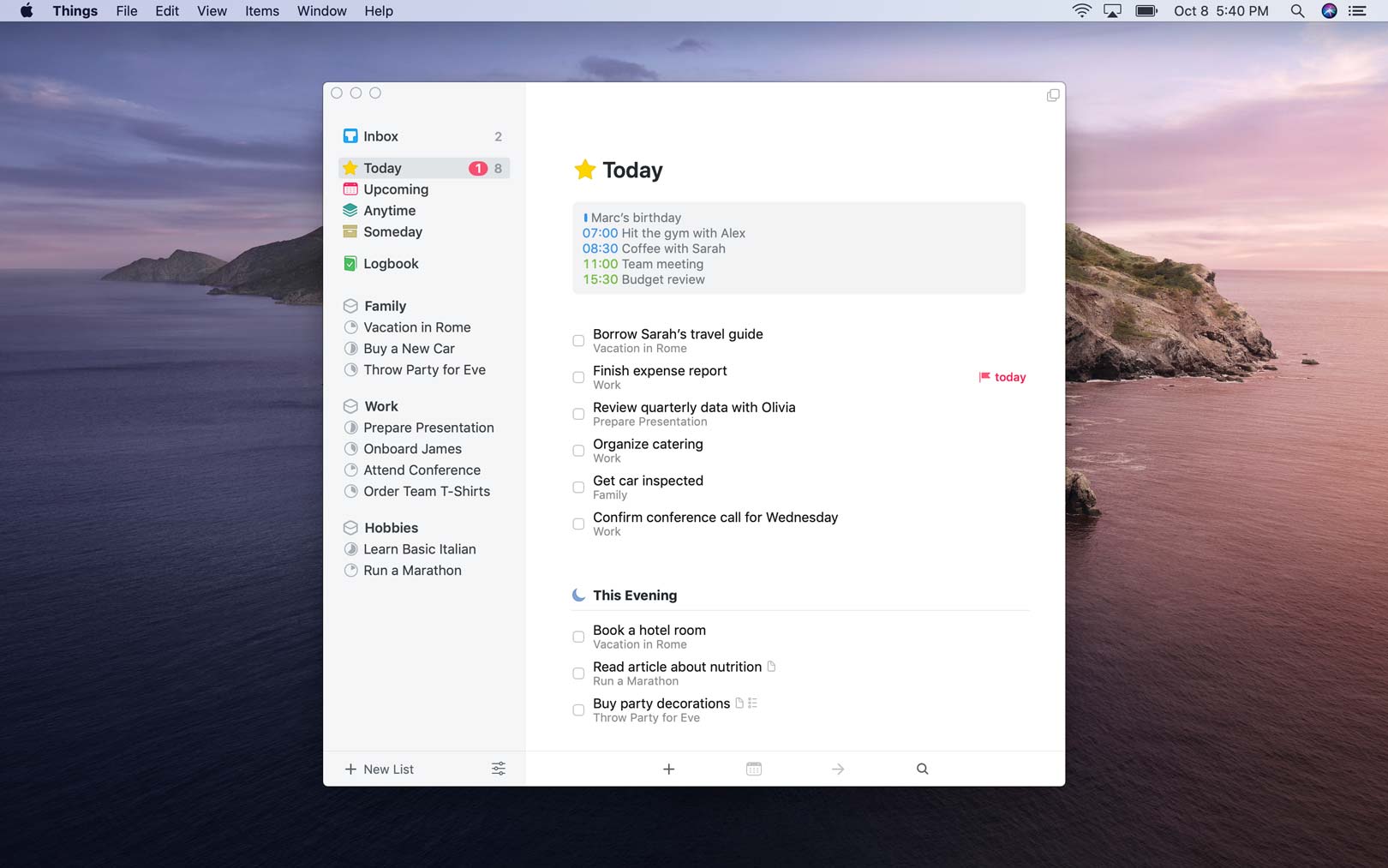 This update contains a few tweaks and fixes to ensure that everything runs smoothly on the new OS. Note also that it's now possible to automatically switch to Dark Mode at sunset. Just go to View → Appearance and make sure it's set to Automatic.
Our Reminders integration on the Mac has seen the same overhaul as on iOS. And we've built an import feature so you can migrate an entire Reminders database over to Things (go to File → Import).
Things 3.10 requires macOS 10.13 or later, and is available for download now.