We've just updated Things for iOS 16 – you can now personalize your Lock Screen with three beautiful new widgets! Quickly glance at a list, instantly add new to-dos, and track your progress throughout the day.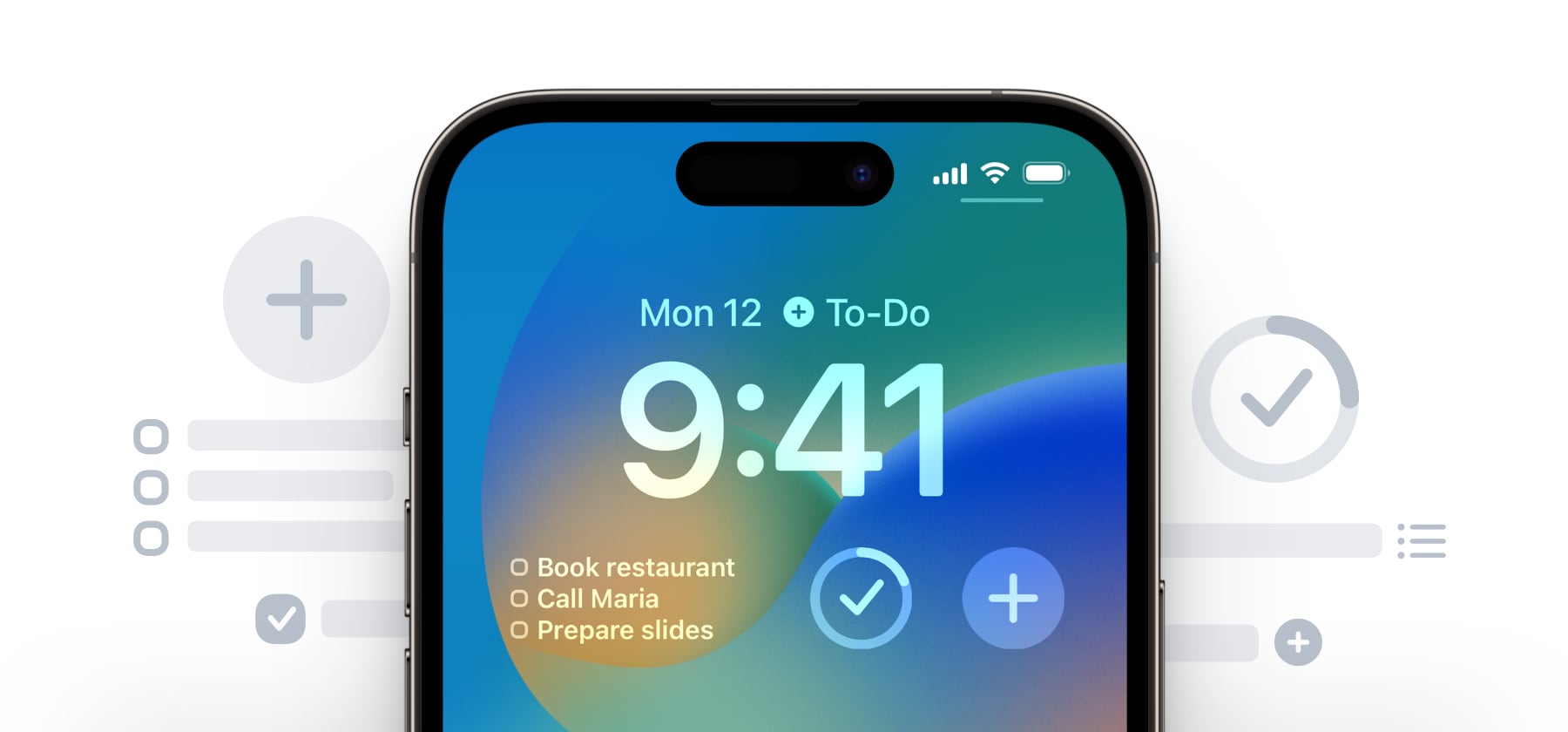 Once you've updated to iOS 16, tap and hold your Lock Screen until you're in edit mode. Now you can add widgets above and below the clock; we've made three for you to enjoy.
Quickly glance at your lists
With the List widget, you can put your to-dos directly on your Lock Screen. By default, it shows your Today list, but you can customize it to show any list you like – your Inbox, your Deadlines, or perhaps a shopping list. It's totally up to you! You can even use tags to filter the list to focus on something specific.
iOS 16 also makes it possible to create multiple Lock Screens, so you can put different widgets on each one and switch between them throughout the day.
Instantly add new to-dos
The New To-Do widget puts Things' familiar ⊕ button right on your Lock Screen. With just a tap, the app will launch with an empty to-do, ready for you to type.
Track your progress throughout the day
Like your Fitness rings, Things' new Progress ring inches forward as you advance toward your goal: completing all the to-dos on your Today list. You can also tap the widget to jump straight into the list.
Apple Watch Ultra
Things is ready for watchOS 9 and Apple Watch Ultra. We've updated Things' layout to make sure it looks great on the gorgeous new display. And since the app syncs over LTE, you're always up to date – even if you don't have your iPhone with you.

---
Things 3.16 is available now for iPhone and Apple Watch. We hope you enjoy the new widgets. Have fun!