Since New Year, we've been working on a big update – and it's all about modernizing Things for Apple Watch. All the app's internal parts have been rebuilt, it now syncs directly with Things Cloud, and we've added some much-requested features!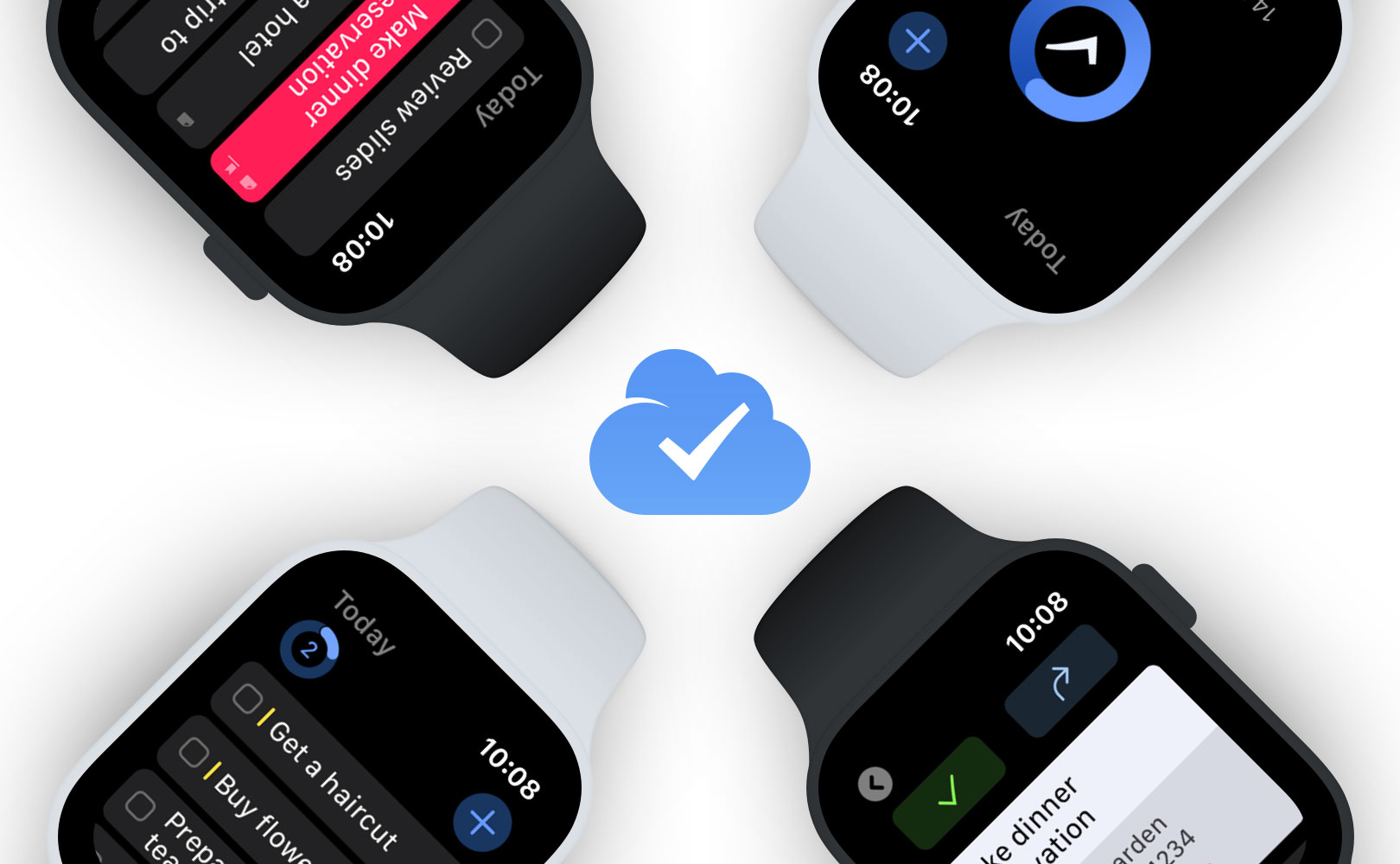 Five Years On
We first created Things for Apple Watch five years ago, when watches were still slow and entirely dependent on your phone for connectivity. In order to get changes from your watch to the cloud, the iPhone app had to act as a middleman, ferrying changes to and from the cloud on the watch app's behalf. While it seemed like a fine idea at the time, in practice it turned out to be slow and error-prone.
In the years since, the Apple Watch has come a long way. Devices are faster, have more storage, support background refresh, connect to WiFi, and many are free-roaming on LTE. Compared to 2015, it's a huge leap forward.
In short, we knew that big improvements were possible for Things – and well overdue. So in January, we disassembled our watch app and began replacing all the parts: the sync, data layer, complication integrations, background refresh, Siri integration – everything under the hood is completely new. But without doubt, the biggest change today is the sync: we've brought Things Cloud to Apple Watch.
Things Cloud on the Watch
The most important change in this release is that Things on your watch will now sync directly with Things Cloud.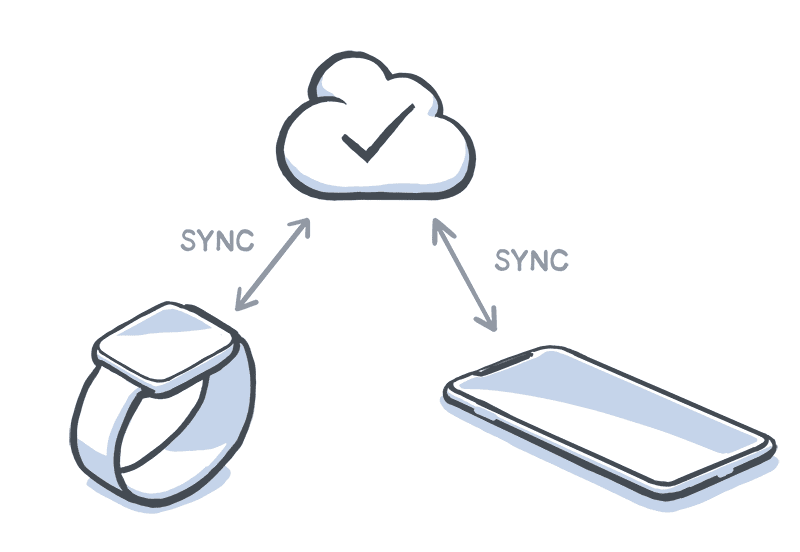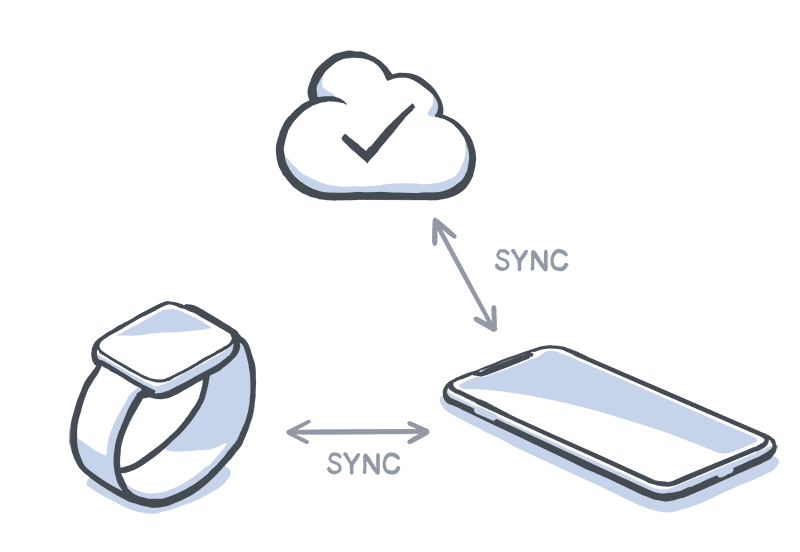 Syncing directly with Things Cloud is far superior to the previous implementation, and we couldn't be more excited to get this into your hands.
Even when you're away from your phone, the watch syncs instantly with the cloud and you can be confident that you're always looking at the latest data.
When you enter a project, for example, or a to-do with a checklist, you'll no longer have to wait for that content to load. Everything is already on your watch and ready to go.
We've also improved the quality of data on the watch face. Since both your phone and watch now sync to the cloud, we're at liberty to choose whichever data is more recent and display that in your complication. After all, you want to be sure when you glance at your wrist that the info's up to date ⌚️👀
Of course, all of this requires a Things Cloud account. If you don't already have one, you can create one for free.
More New Features
Even though today's update is mainly focused on the app's foundation, we were able to sneak in a few of your most-requested features.

Add to Today

By default, the watch app saves new to-dos to your Inbox; you can now set Today as the default instead. To access this setting, open the watch app and force press in the main list.

Remove from Today

Many of you complained that there was no way to remove a to-do from Today – that is to say, put it in Anytime. You can now do this by tapping Clear in the date picker.

Scribble support

When adding new to-dos, or appending some notes, you can now scribble instead of speaking the text 👆

Multiple watches

Incidentally, the new implementation of sync brings another benefit: many of you wrote in saying you use a spare watch for sleep tracking and really missed having Things on it. Now you can!
---
If you love your Apple Watch, we think you'll love Things 3.12. The addition of Things Cloud makes a world of difference and we find ourselves using the app more than ever. Take it for a spin today and let us know what you think!