iPadOS has just been released, and Things has three great new features you should try out: Multiple Windows, a Home Screen Widget, and Conversational Shortcuts.
Multiple Windows on iPad
One of the great things about working on a Mac is that you can open multiple Things windows to view more than one list at a time. Today – after you upgrade to iPadOS and Things 3.10 – you can do it on your iPad, too.
Opening a second window is easy. Just tap & hold Things' icon in the dock, then drag it to the side of your screen. Et voila – two windows! Now you can drag & drop between them to get organized.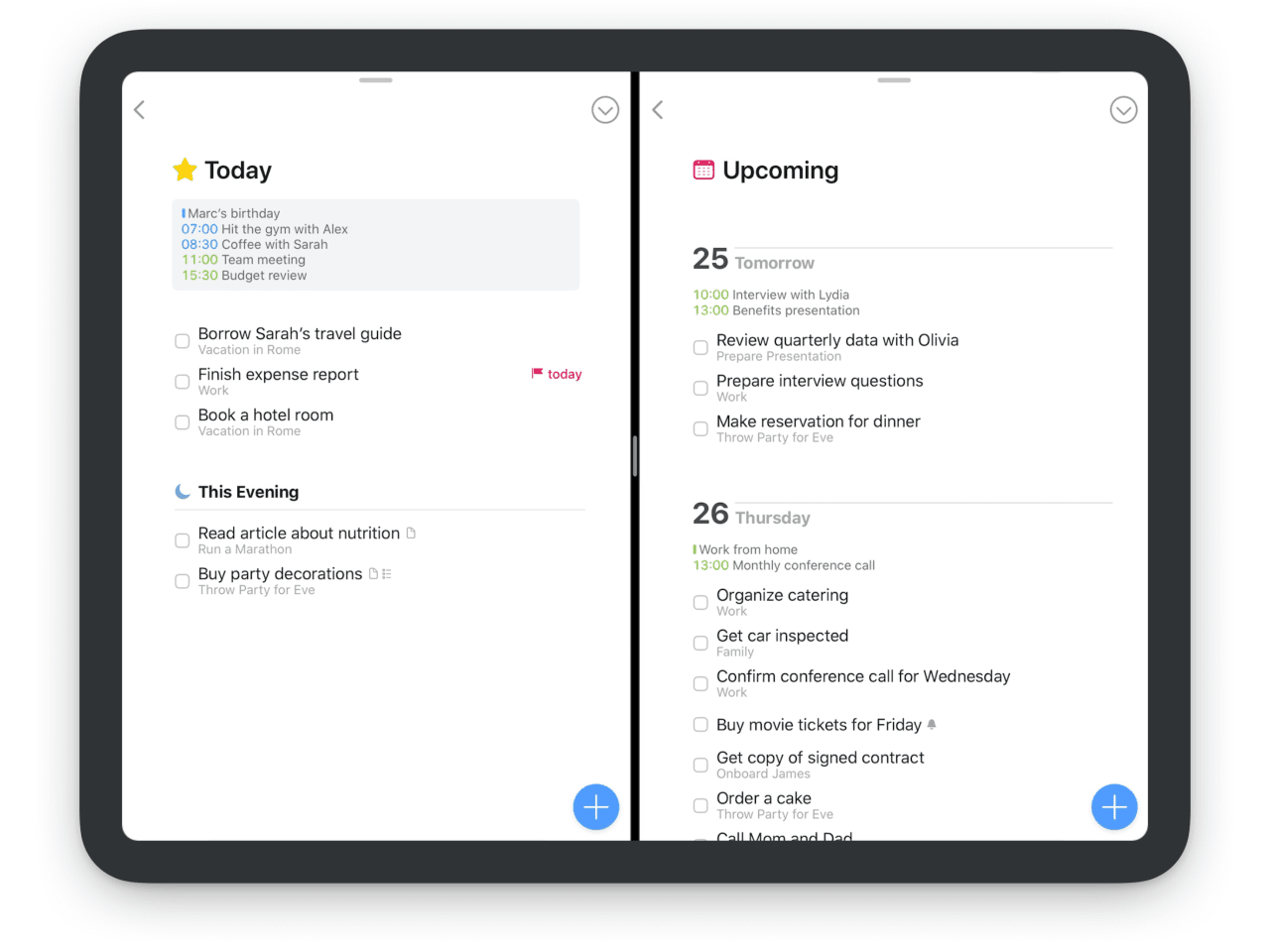 If your iPad has a physical keyboard, Things is a real powerhouse with lots of shortcuts. Today we've added three more for controlling your windows.
⌘ CmdCtrlN – new window
⌘ Cmd` – switch between two windows
⌘ CmdW – close window

If you want to see all currently open windows, just tap & hold Things' icon and choose Show All Windows. From here, you can also swipe a window upwards to close it.
See Today on your Home Screen
iPadOS also introduces a great new layout for the Home screen, which can now display pinned widgets. We've tweaked Things' widget and it looks great in both Light and Dark Modes.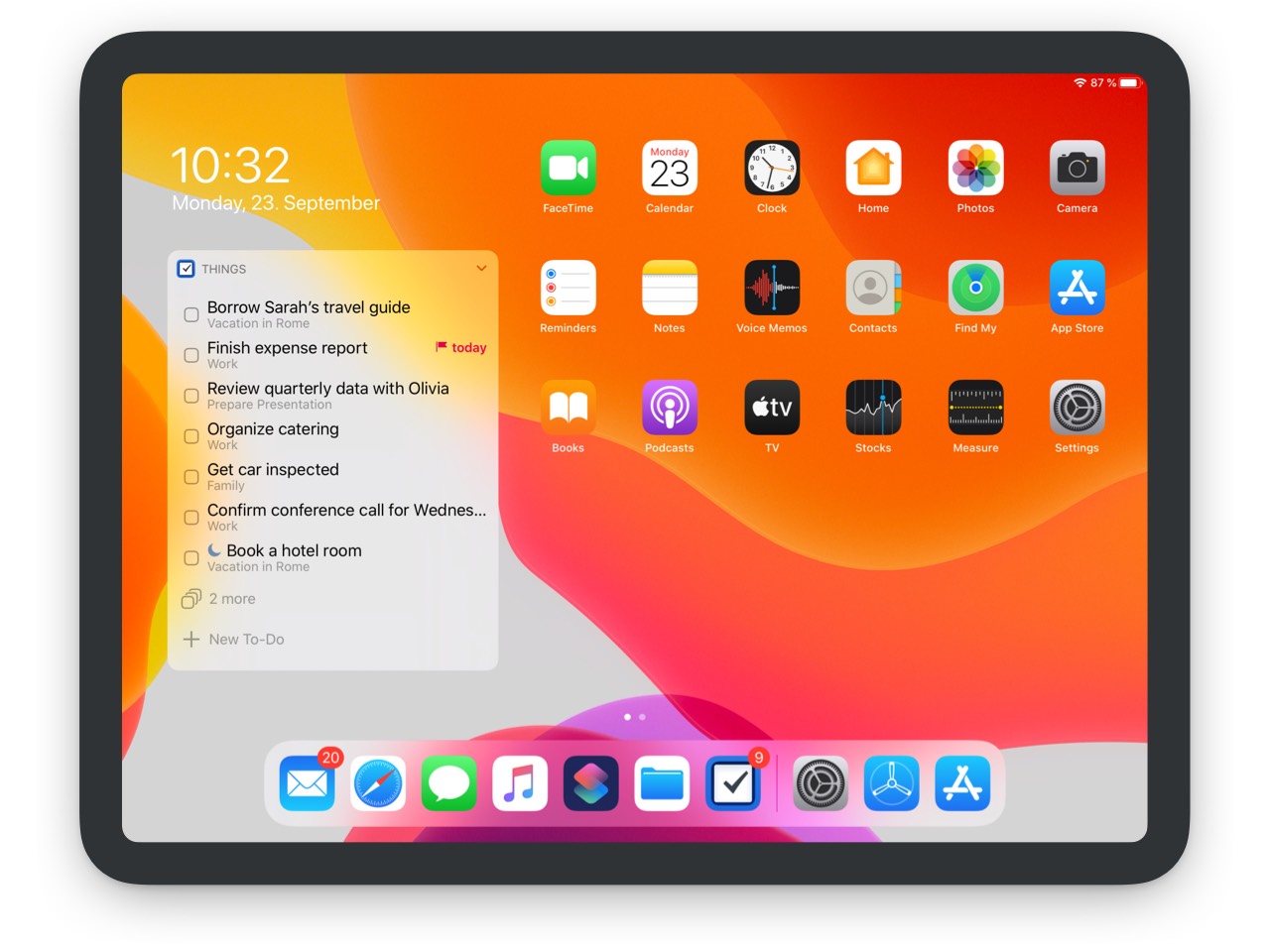 Conversational Shortcuts
There's also an exciting new feature this year called conversational shortcuts: a new way to create to-dos by speaking to Siri.
To create a conversational shortcut, use Things' Add To-Do action in the Shortcuts app. But instead of entering a title for your to-do, simply set it to Ask Each Time.
Now when your shortcut runs, Siri will ask you: "What's the title?"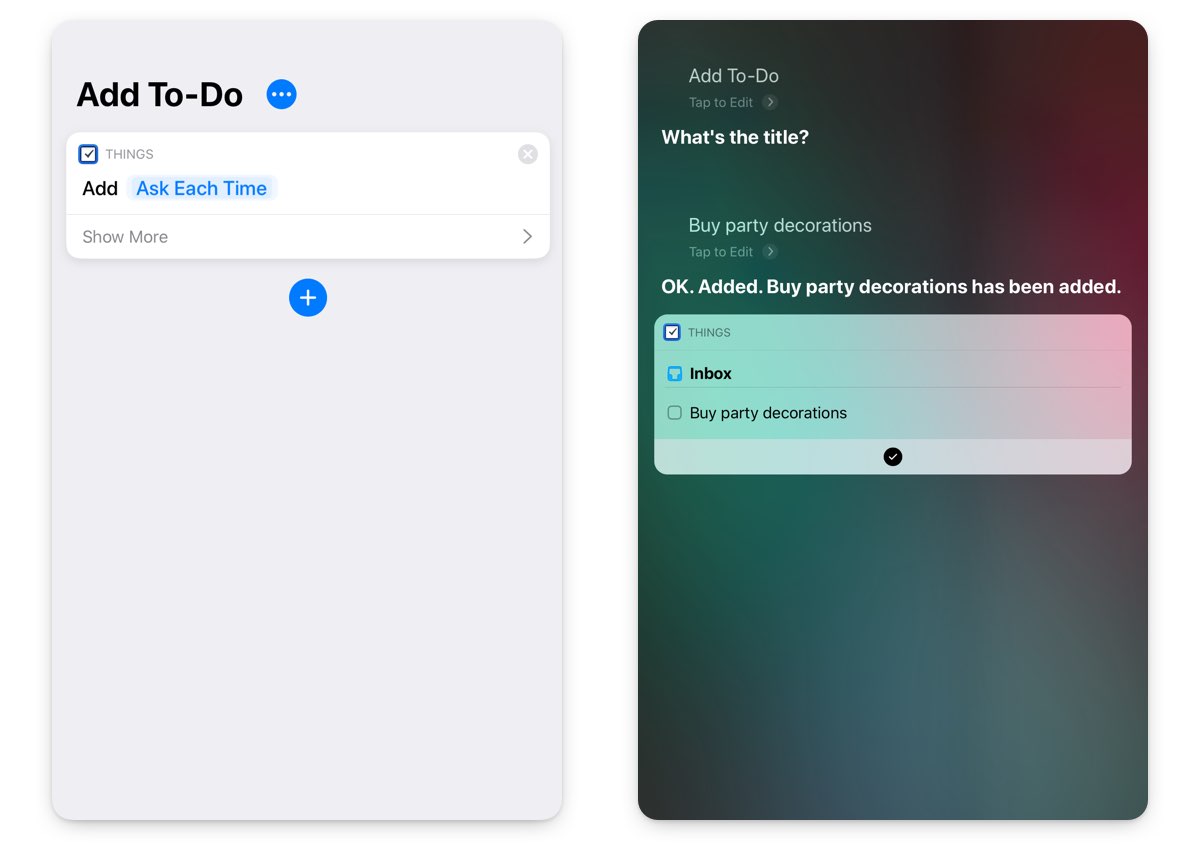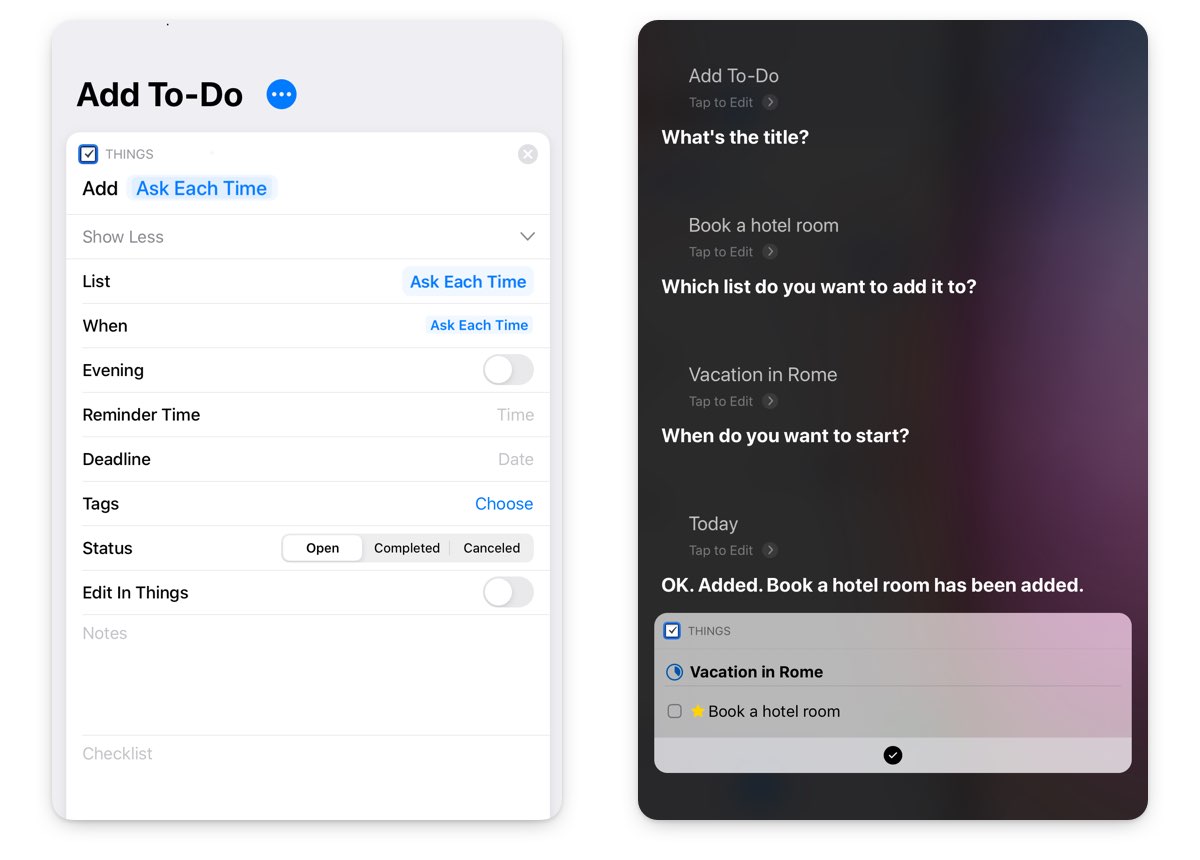 This is a simple shortcut, but it's a fantastic way to create to-dos without typing a thing. And of course you can easily augment it by having Siri Ask Each Time for other things, such as which list to save your to-do in, what tag it should have, and so on.
Plus!
Of course, all the great features that came to iPhone last week are now available on iPad, too:
Dark Mode integration to switch Things' appearance at sunset.
The new Share Extension that lets you target a list.
Accessibility improvements with VoiceOver and Voice Control.
A new Reminders importer for migrating to Things.
And support for the new system-wide gestures for editing text.
---
Things 3.10 is packed with features we think you're going to love, and you can get it now for iPad and iPhone. An update for macOS Catalina is also in the works, and that should arrive in October.