I would like to take today's releases as an opportunity to speak a little bit about new arrivals: the new releases that arrived today, our projects that will come to fruition in the next weeks and months, and some of the people behind them who arrived during the course of 2009. Let's begin with the most recent.
Today we released Things 1.3 for Mac as a free update. Along with it goes a compatibility update, Things touch 1.3.13, our iPhone and iPod touch version of Things. The latter can be downloaded from the iTunes App Store, while the Mac version can be brought to version 1.3 by simply choosing "Check for Updates..." from the Things menu.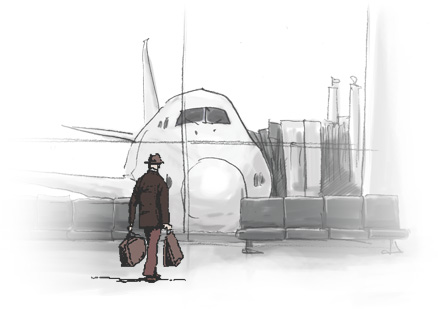 Things 1.3 is the first in a series of many more major releases that we will be making available throughout the year. We have gotten ourselves quite busy these days as witnessed by our new "Arrivals" status page. The arrivals page is really an experiment. Many people where asking for more frequent updates on what we are currently working on. But neither this blog nor our Twitter feed seemed to be the right place to mention technical details about the status of our various projects. The arrivals page is our take at a solution to this problem (and has partially inspired other developers, too.) The arrivals page has an associated RSS feed that has already been updated a couple of times since its launch.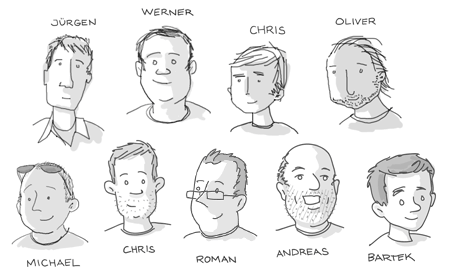 Not only have we taken on quite a few projects, long time followers might have also noticed a few names appearing on the status page that haven't been mentioned on this blog before. During the past year we have been quite busy extending our team with great people. The first to join us after Michael Simmons was Chris Kau, who is now sharing his prior management and engineering experience with us. Then came Andreas Linde, well-known from his successful iPhone app "WorldView". He is working on iPhone OS related stuff and cloud sync. We already dedicated a blog post (even an entire release) to Bartek Bargiel. Last, but certainly not least, there is Roman Koellges, who is doing an awesome job with technical support and QA.
Finally, one other arrival that is approaching very quickly is the iPad version of Things. We'll have more to share with you about it once April 3rd gets closer, so stay tuned. :)