Things 3.18 has just been released with one of our most-requested features: adjustable text size! This means you can now scale Things' interface to a size that's right for you. 👀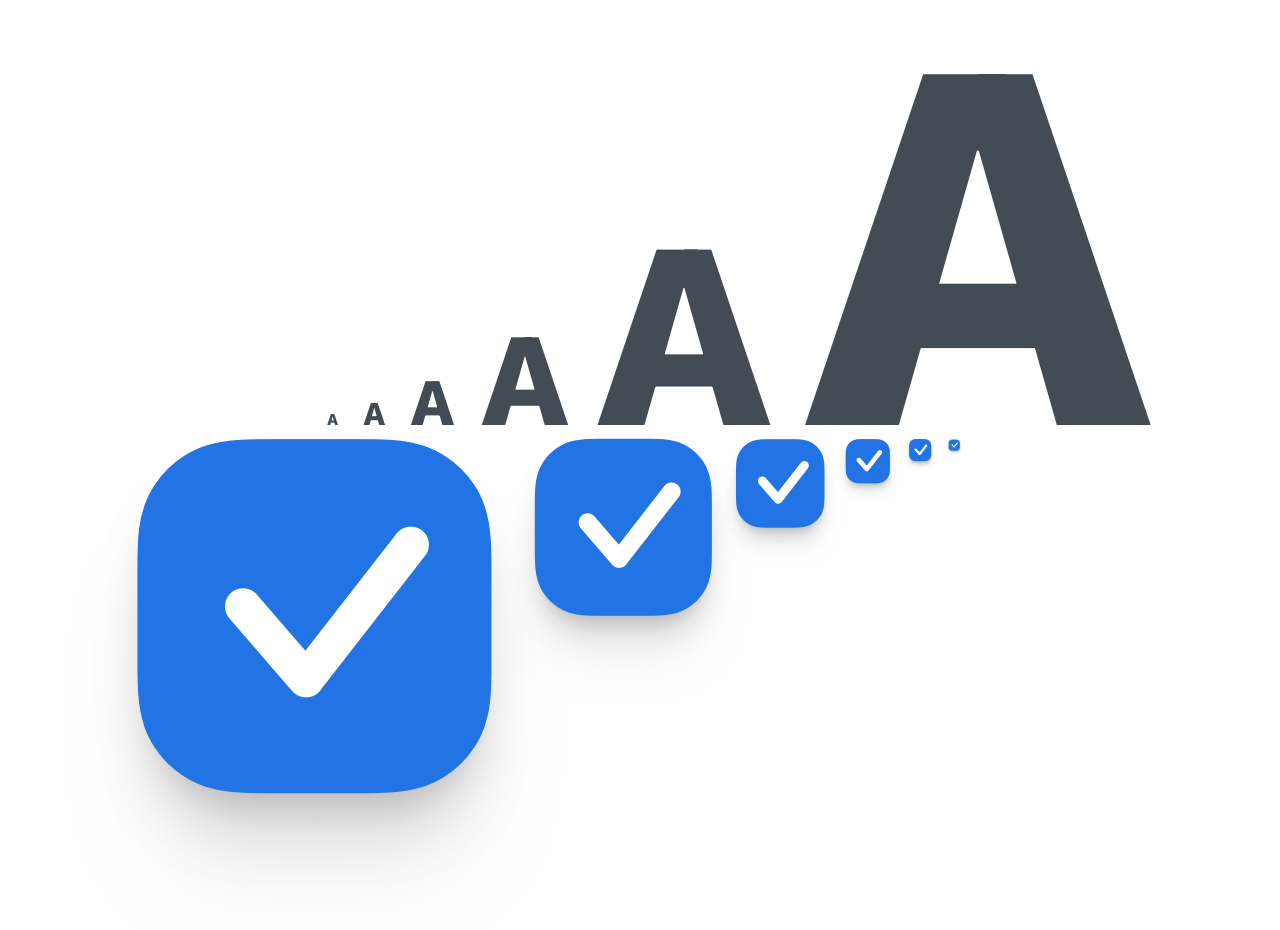 Whether you want to shrink your text to fit a small iPhone, or jack up the size on a thirty-inch display – Things 3.18 gives you the control. Of course, it's not only the text that changes size. The app now uses vector graphics for all icons, and we've fine-tuned the layout so that everything scales together beautifully.
Change the size on iPhone & iPad
Things now automatically follows your system-wide Dynamic Type setting. This is managed in System Settings → Display & Brightness → Text Size.
We've also added an option to override the system setting. To choose a custom size, simply go to Things Settings → Appearance.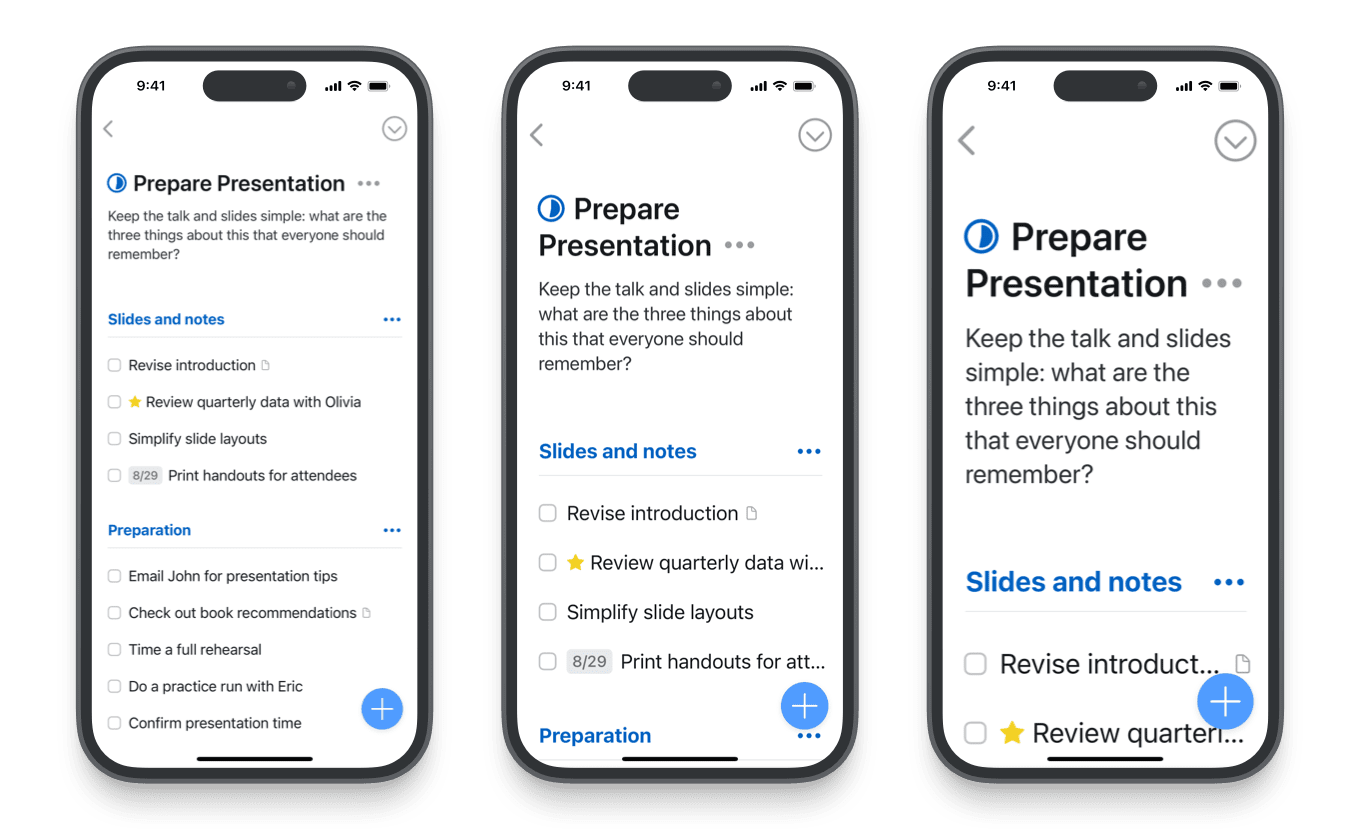 Change the size on Mac
The Mac doesn't have a system-wide Dynamic Type setting, so you'll need to set a size just for Things. In the menu bar at the top of your screen, go to Things → Settings → General, and drag the slider to find a size that's right for you.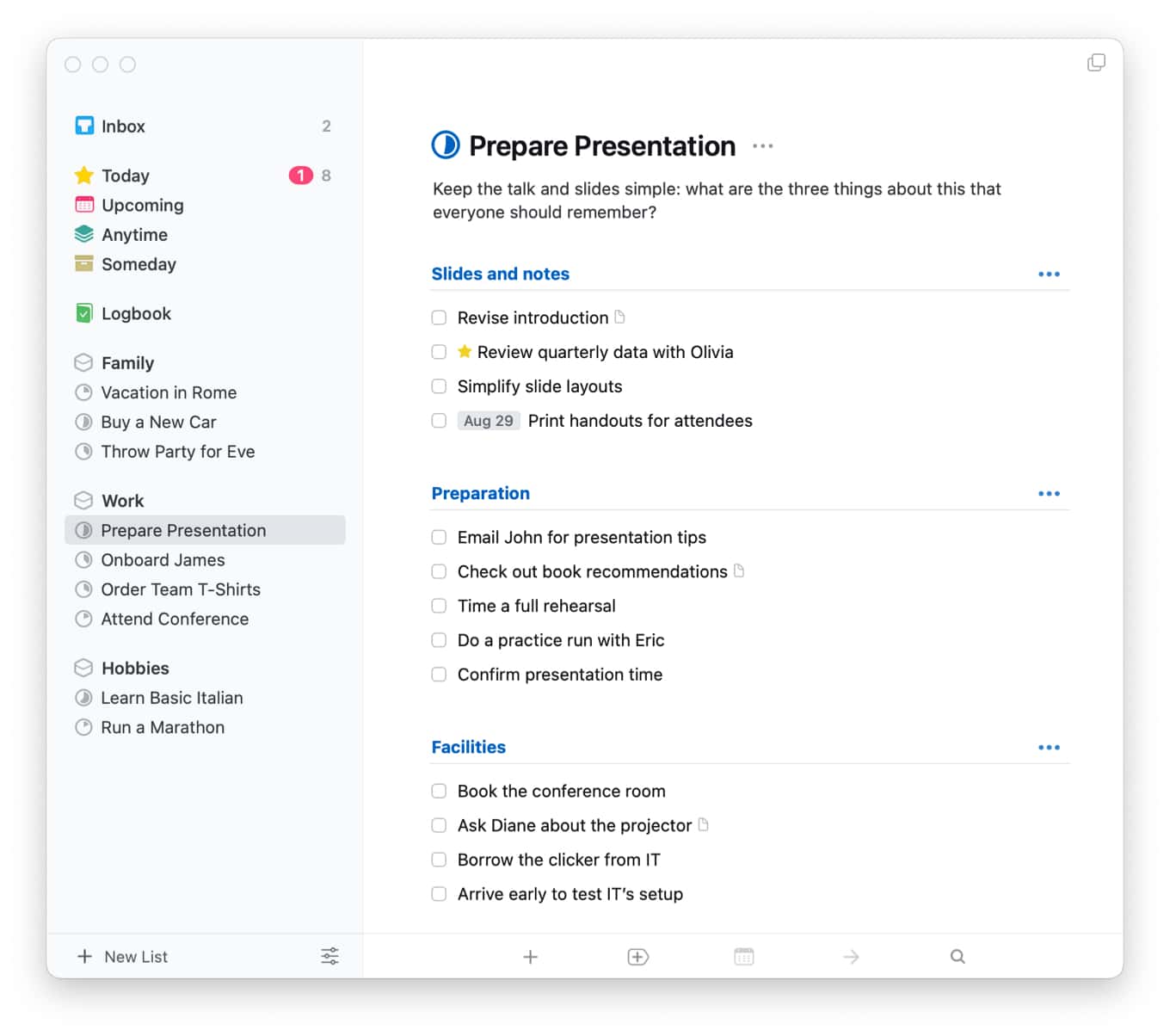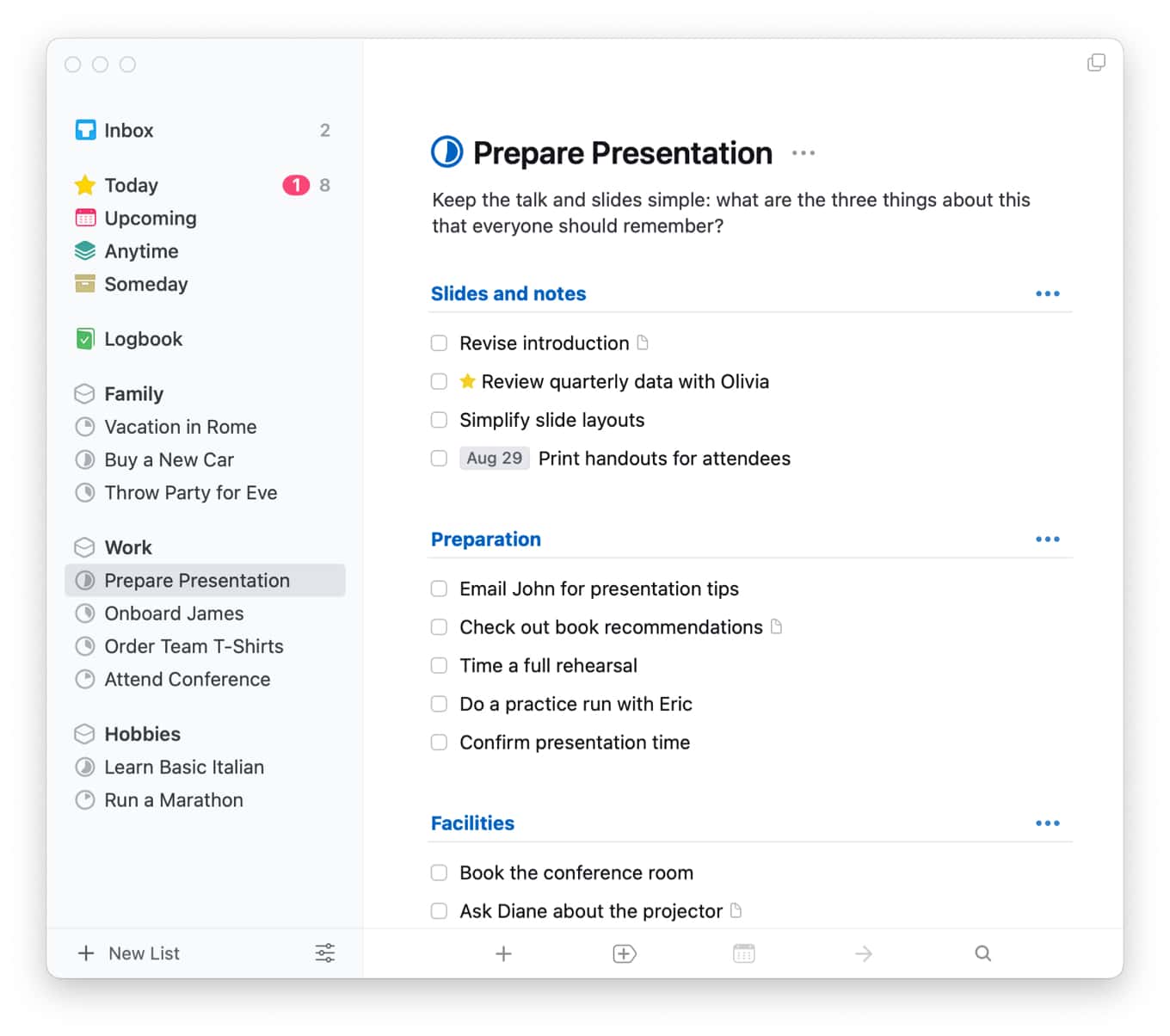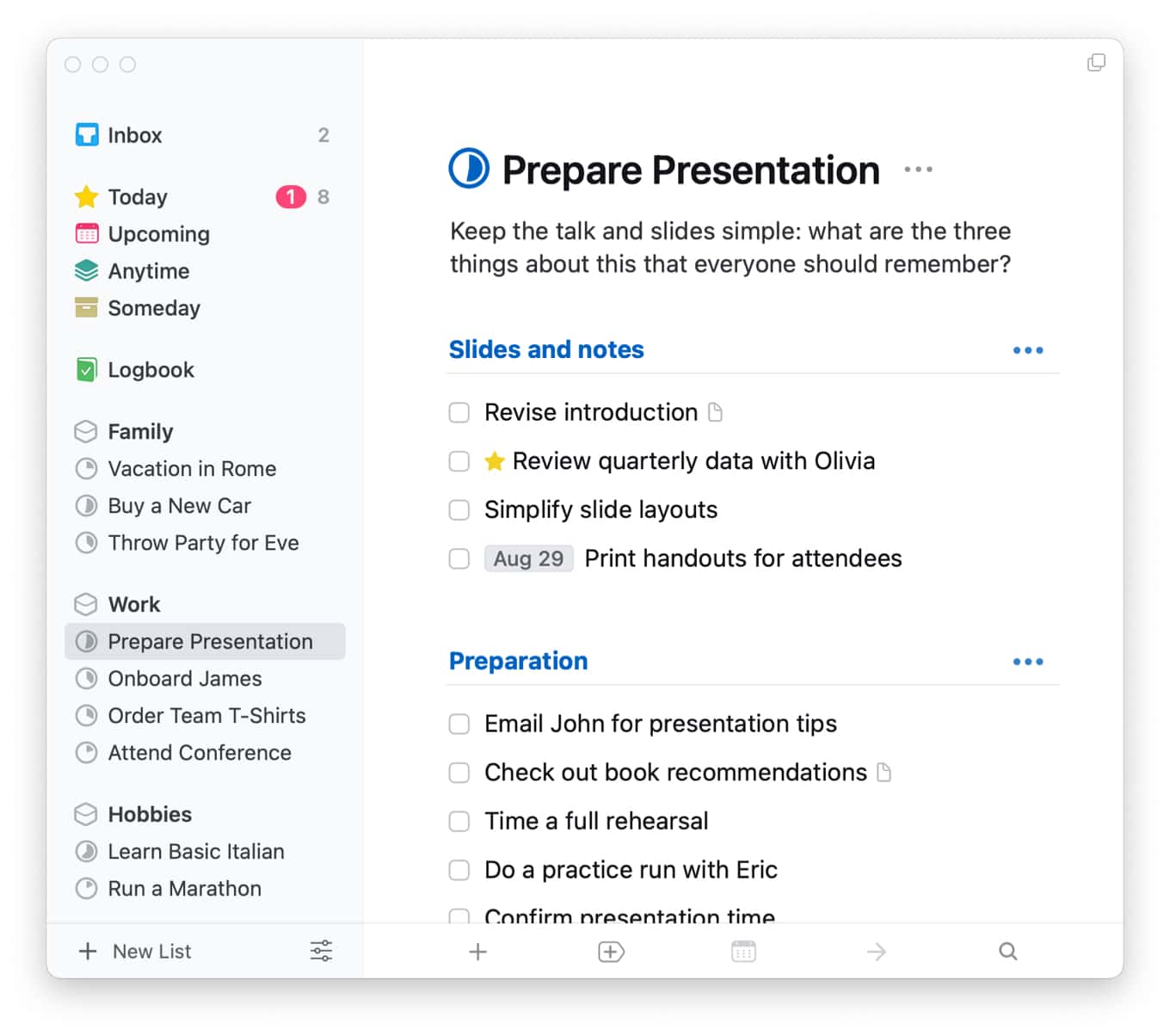 ---
Things 3.18 is available now for Mac, iPad, and iPhone. We've made adjustments to every corner of the interface for this update, so do let us know if you spot anything out of place!
Enjoy. 🙂
We're hiring! There's a lot of exciting work ahead and we have an open position for a Cloud Platform Engineer. If that sounds like you, or someone you know, please check out our jobs page.