We've got a big update for you today with a magnificent new feature: Widgets for your Home Screen! Things 3.13 also brings Scribble support for iPad, new Complications for Apple Watch, and more.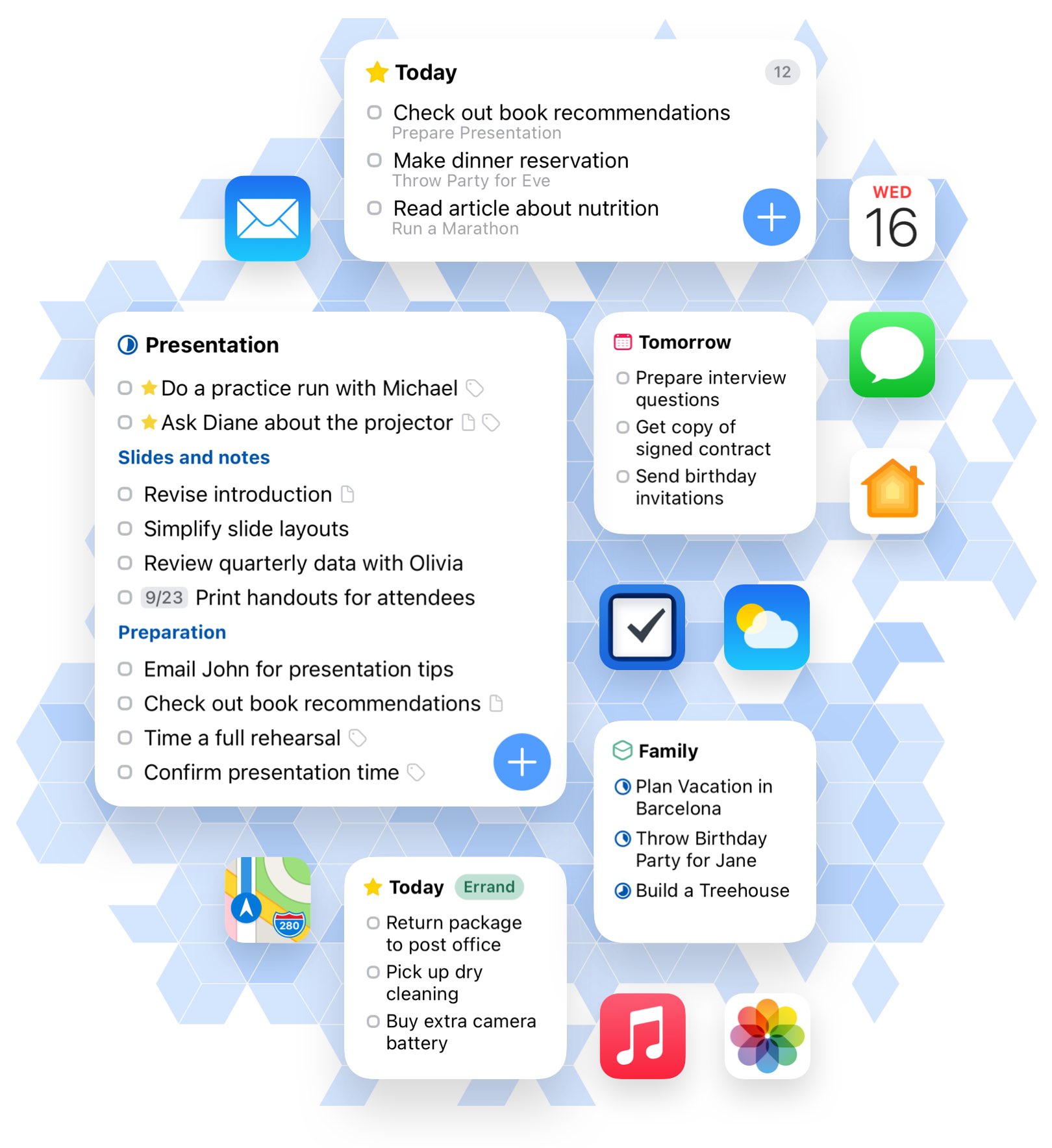 Widgets on your Home Screen
For Things, the greatest new feature in iOS 14 is Home Screen Widgets: customizable tiles that show you pertinent information at a glance.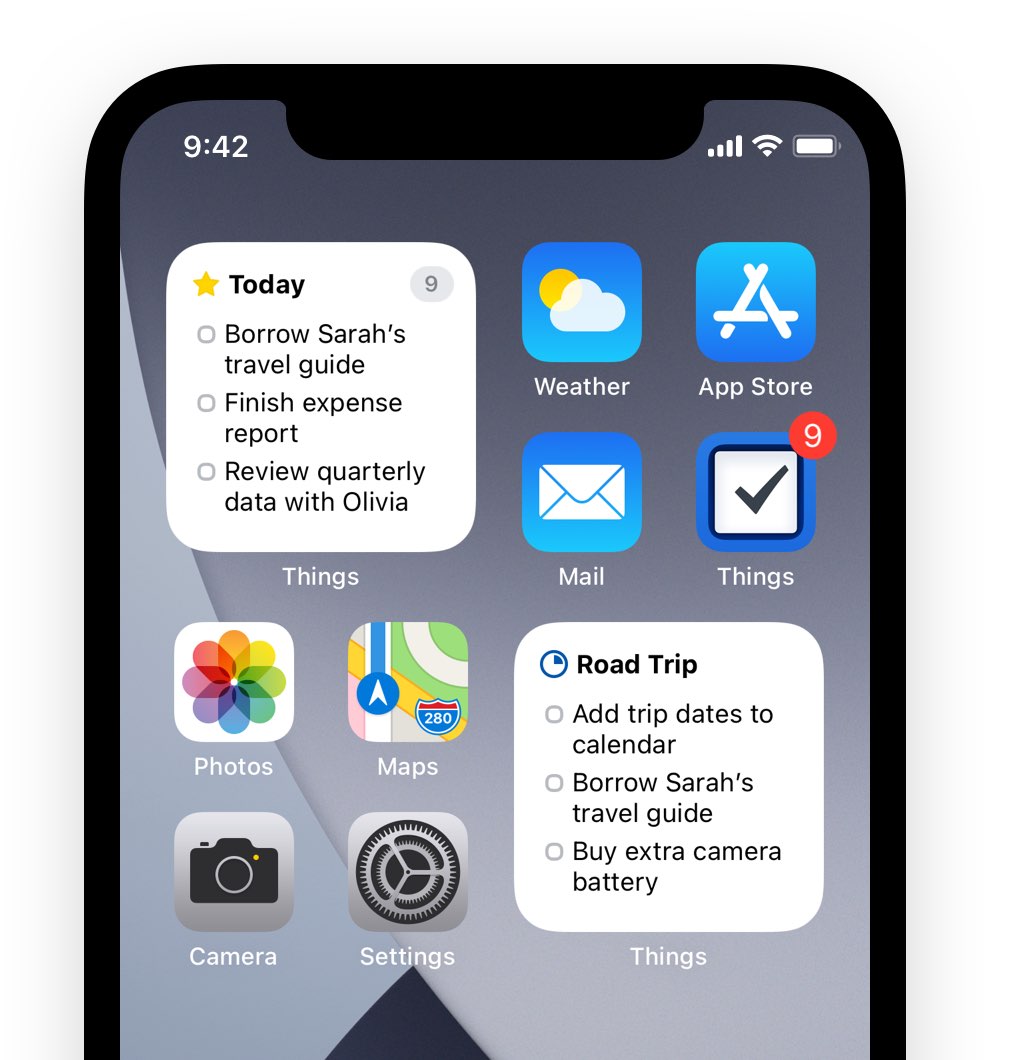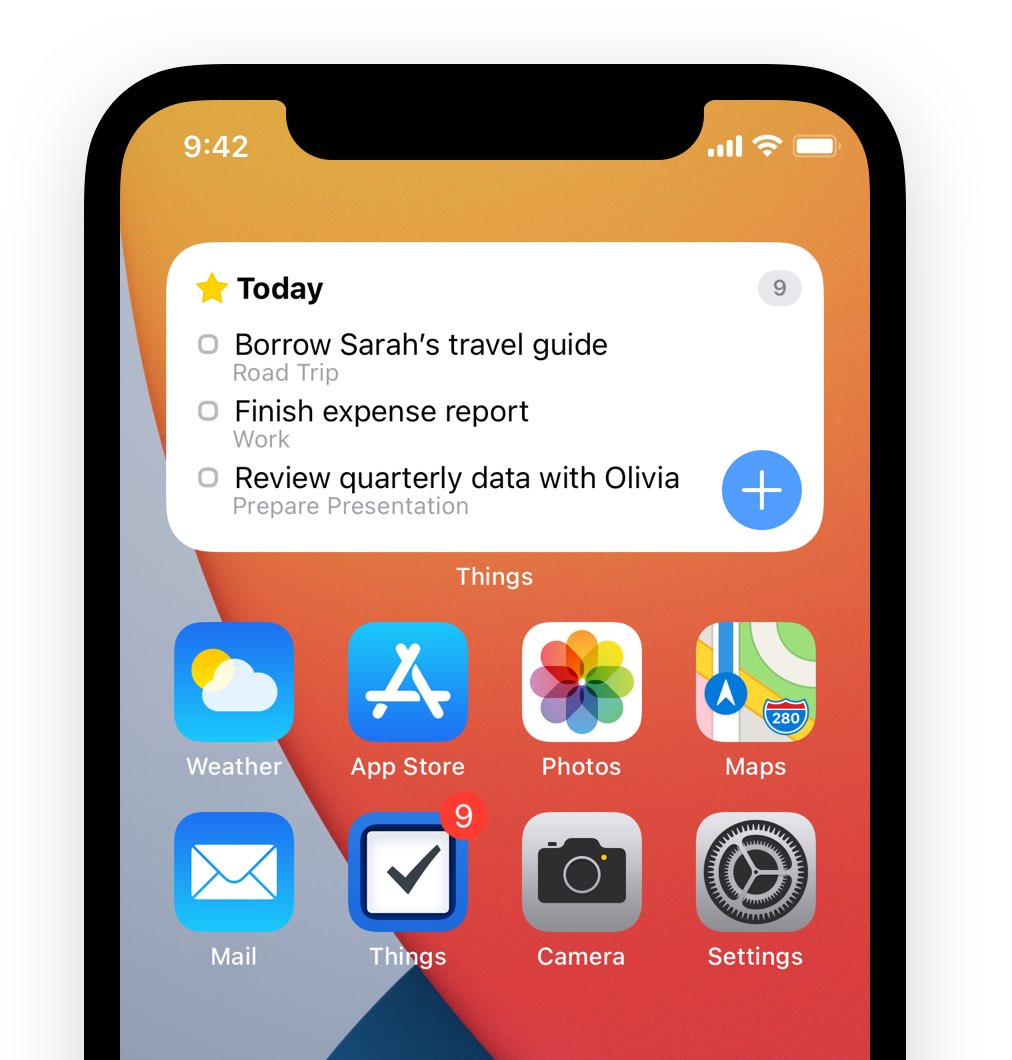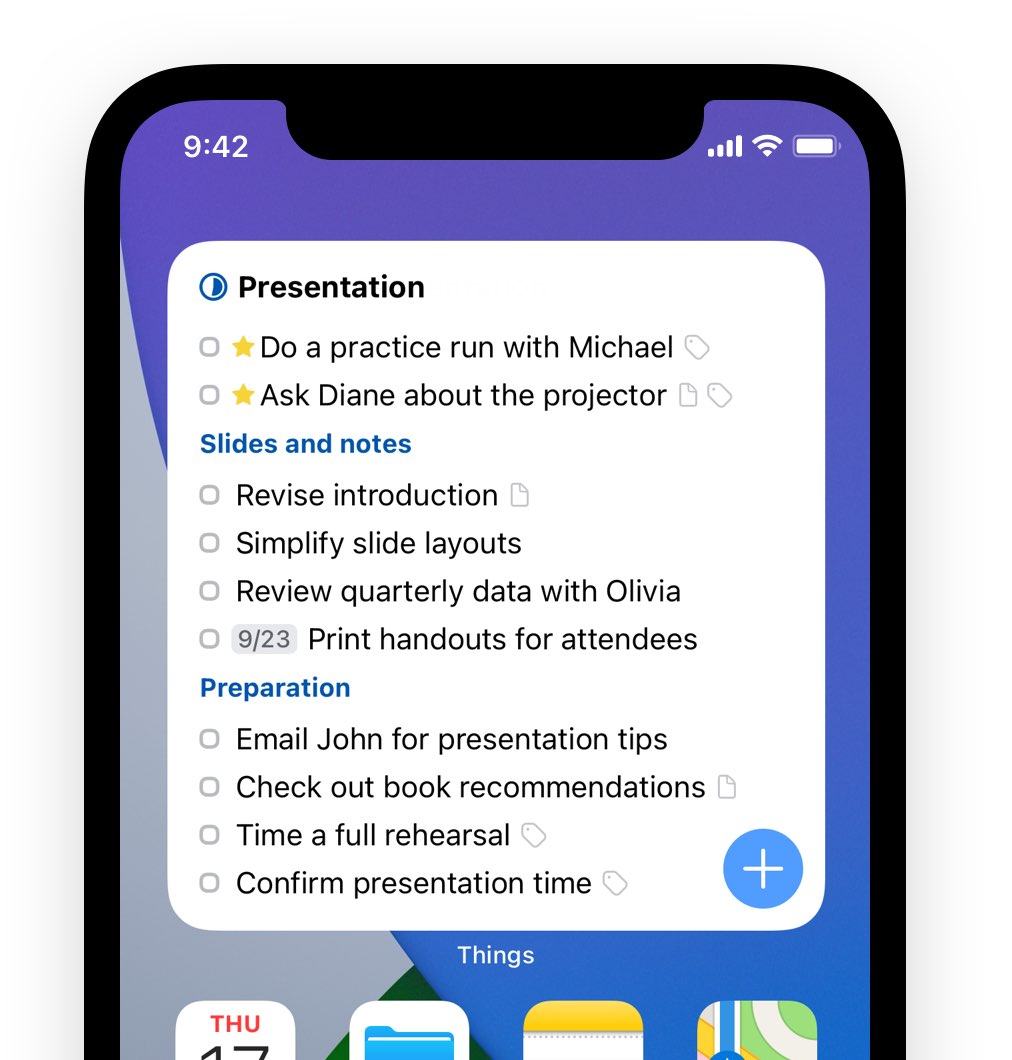 Available in three different sizes, Things' widgets can be dropped directly onto your Home Screen where you can configure them to show any to-do list you want. Quickly see what you're doing Today, glance at what's due Tomorrow, stay on top of your most urgent project, view tag-filtered lists – it's amazing how flexible they are. And aren't they cute? 😊
You can add as many Things widgets as you want, intermingle them with widgets from other apps, stack them on top of each other and flick through them with your thumb. We've fallen in love with these things. We hope you like them too!
For information on how to set up Widgets, see Apple's guides for iPhone and iPad.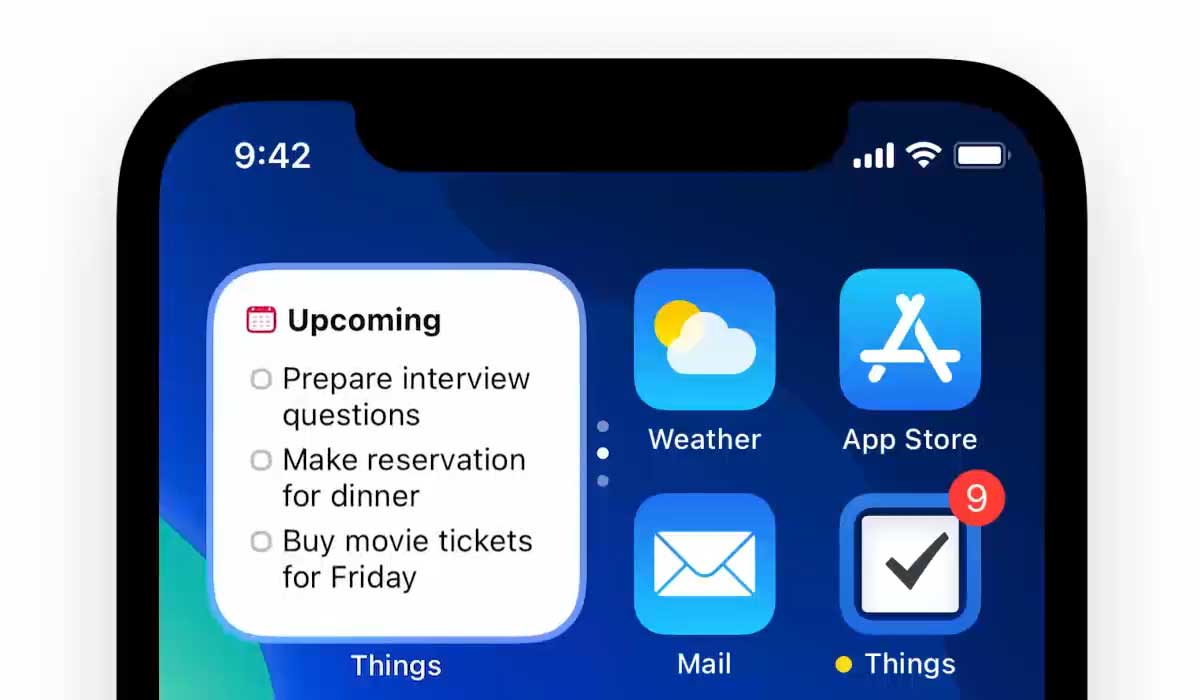 Scribble on your iPad
For iPad users we've also added support for the Apple Pencil's new Scribble feature. (iPadOS 14 currently supports scribbling in English and Chinese.) This means you can write inside of Things, as you would on paper, and it'll convert your handwriting into typed text ✨ Just open Things and start scribbling!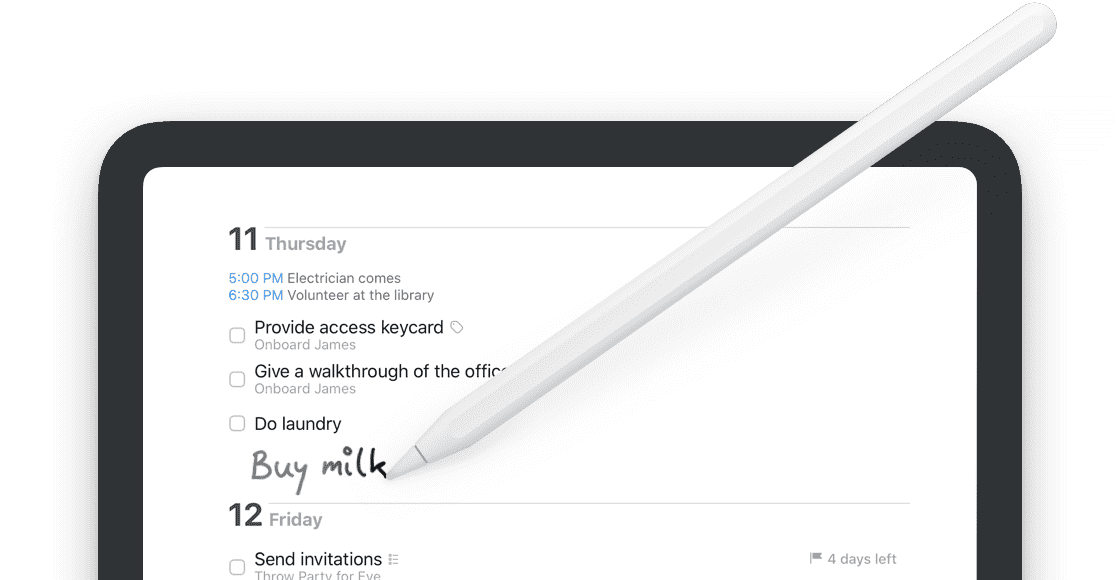 Scribble in any open space to insert a to-do, or scribble into a field where you would normally type, like a project's notes or a to-do's checklist.
New Complications for Apple Watch
We've got some nice improvements for the Apple Watch today.
There's a new + complication that lets you add new to-dos directly from your watch face. The Modular watch faces can now show the top 3 items from your Today list. And the Siri watch face now shows your upcoming reminders.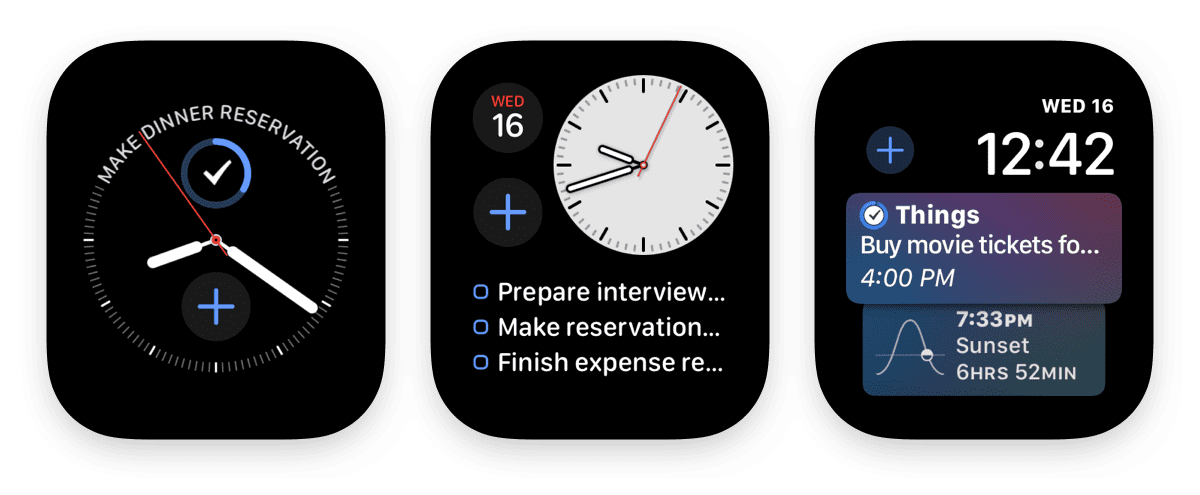 And more...
Wind Down As bedtime draws near, your iPhone can suggest some things to do before you sleep. Apple calls this process "Wind Down". For example, you might have shortcuts to put on some relaxing music, jot down your thoughts in a journaling app, and then hop into Things to review tomorrow's to-dos. Head over to your Health app to

set this up

.
Shortcuts In the Shortcuts app on iPhone & iPad, you can now select one of your tags in the Show List action.
Notes We've improved the way notes in your projects and to-dos are synced. As a result, you can also write longer notes.
---
Things 3.13 is available for download now on iPhone, Apple Watch, and iPad. We hope you enjoy it!