We're happy to kick off the new year with a fantastic feature for both of our iOS apps: a new widget for Notification Center that provides quick access to the to-dos you're working on today. Available now in Things 2.6 for iPhone and iPad.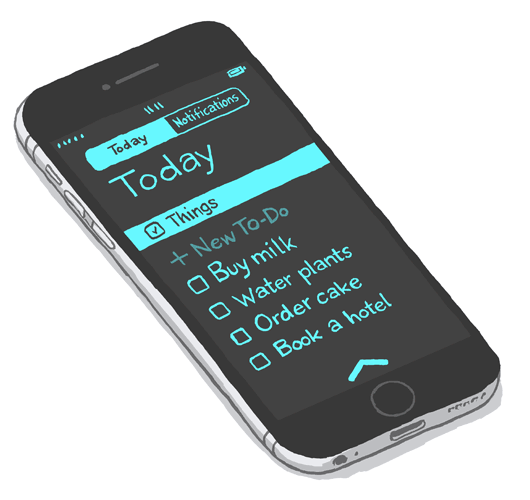 Of all the features we've added to Things over the last few months, we think you'll find today's new widget the most useful. It puts your most important to-dos in the most accessible place, and makes managing your day so much easier.
Curate Your Day
Things' core principle is pretty simple: focus on what you can do now, to the exclusion of all else. This is epitomized by the app's Today feature—which allows you to curate a selection of to-dos from multiple different projects, and work on them throughout the day in a single, focused list: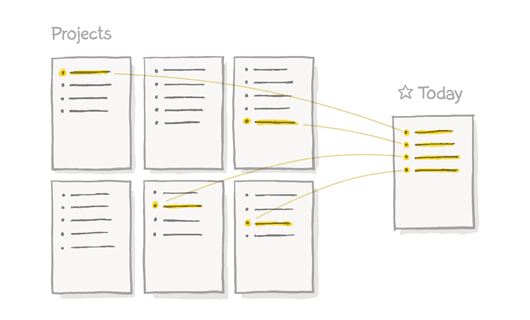 At Your Fingertips
With today's release of Things 2.6, this curated Today list is now available in the Notification Center on your iPhone and iPad. No matter what app you're in, you can access these to-dos with a quick swipe from the top of your screen.
The new widget allows you to mark items complete (or canceled), and provides a button for quickly creating new ones: it launches the app ready to type, and saves the new item in your inbox. Have a look:
One of the great things about this feature is that you don't even have to unlock your phone to use it, so it's easy to take a quick glance at your list while you're out shopping or running errands in town. And because your to-dos are listed alongside your calendar events, it's the perfect place to get an overview of your day.
Things 2.6 for iPhone and Things 2.6 for iPad are available for download now, and the Today Widget has already been added to Things for Mac.
We hope you enjoy this feature!
Today's updates also include some URI scheme improvements for developers and pro users. You can read more about the schema here.