OS X Yosemite is here, and with it, an awesome update to Things for Mac—including an all-new Today Widget, Handoff support, and an "Add to Things" extension. We've also released an iPhone update, which adds support for Handoff with your Mac.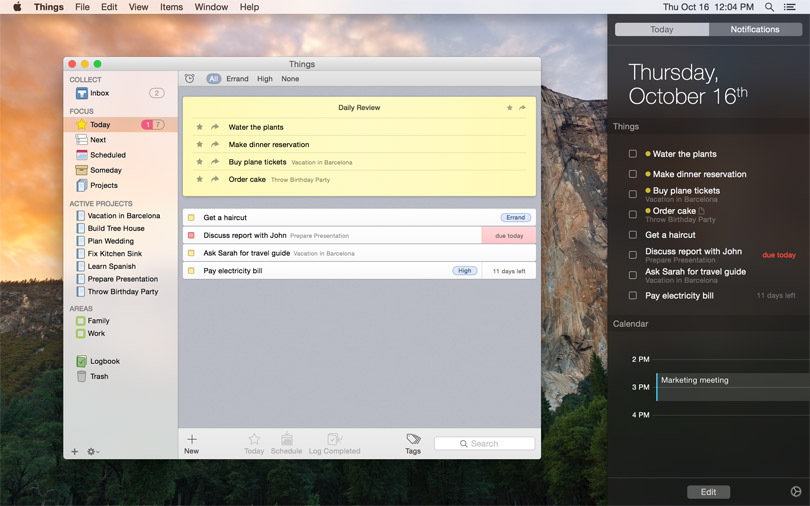 Refreshed UI
Things for Mac receives a fresh coat of paint today; you'll notice subtle visual refinements throughout the app—including new icons for the sidebar and preferences, new designs for the toolbar and tag filter bar, and tweaked windows for quick entry and tag management.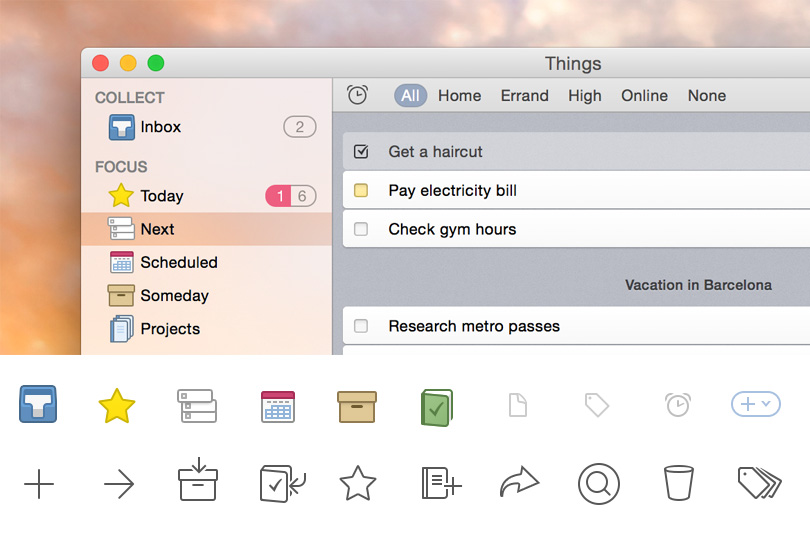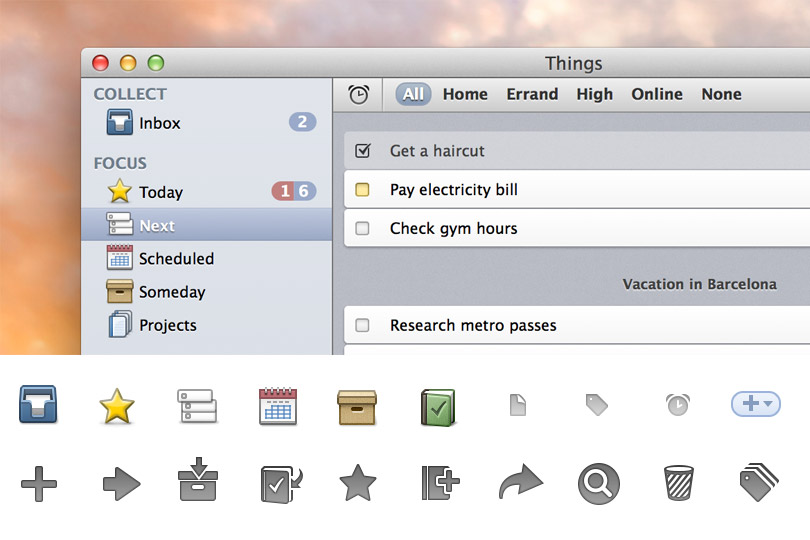 It looks perfect on OS X Yosemite—but it's the great new features that really make today's update shine. Let's have a look at what's new.
Today Widget for Mac
Things' unique Today list—which shows you all of your tasks for the day—is now built directly into the OS X Notification Center. With a quick two-finger swipe on the trackpad, you can reveal your to-dos while working in any other app, and mark them complete as you go: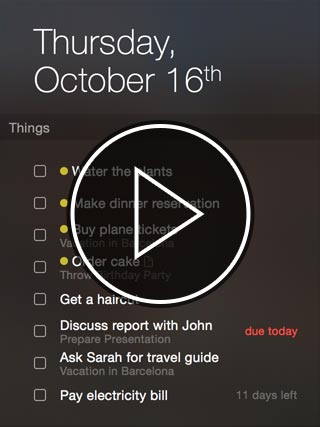 This is a major boost for productivity; you don't have to switch back to Things any more to see what's next, your to-dos are always just a swipe away. And because they're listed alongside your calendar events, it's the perfect place to get an overview of your day.
Handoff for Mac & iPhone
By utilizing Yosemite's new Handoff technology, Things now allows you to switch context between devices seamlessly. When you're reviewing a project on your Mac, for example, and need to head off to a meeting with your iPhone, just swipe up Things' icon from the lockscreen and you'll be taken directly into the same project.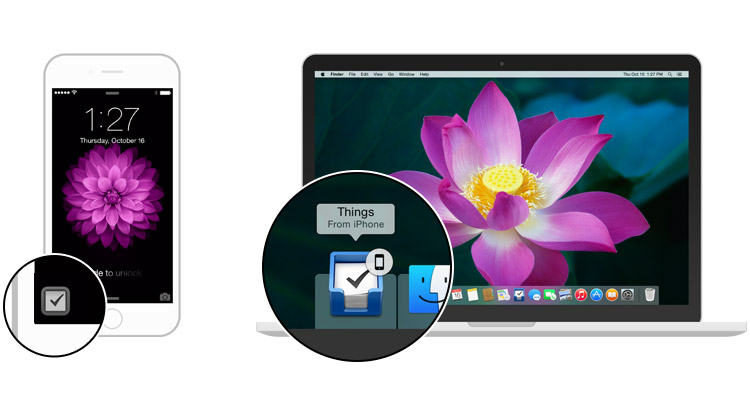 This is a great time-saving shortcut that turns Things into a single, unified experience across your devices.
"Add to Things" Extension for Mac
Things for Mac has a great feature called Quick Entry, which allows you to send to-dos into Things while working in other apps. Today's update makes it even better by adding a new extension that integrates it directly into Yosemite's share sheet: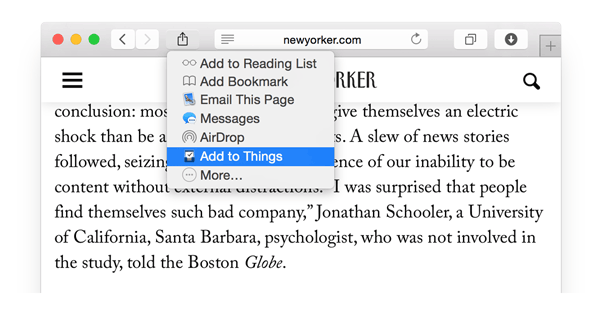 This new integration means you can do things that were previously impossible with Quick Entry. Integration with Maps is a great example: if you need to run an errand at a particular address, you can look it up on your Mac, Add to Things, and save the location in your to-do.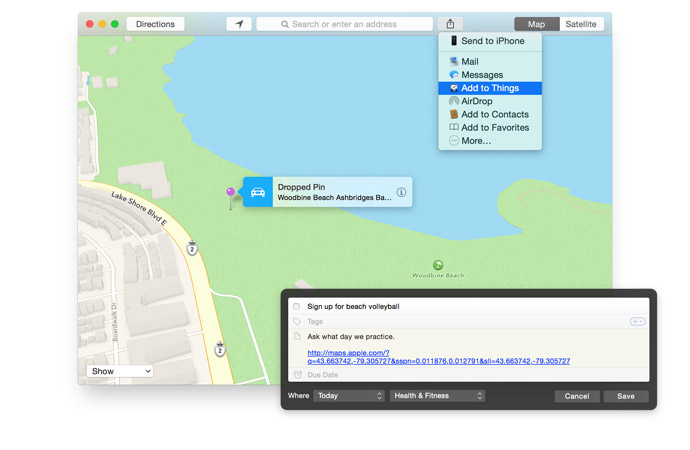 When you're out later, running errands with your iPhone, you'll know exactly where to go.
There are already many uses for this new extension, but it will become even more useful in the coming weeks as other apps begin to add standard sharing in Yosemite. We look forward to seeing what's possible!
---
Things 2.5 for Mac and Things 2.5.2 for iPhone are available for download now. We hope you enjoy them!
Our plan next is to update Things for iPad with all the great features that have come to iPhone in the last few weeks, and we're also working on a Today Widget for both iPhone and iPad. We'll let you know as soon as those updates are ready.