Every day, our support team talks to people from all over the world in both English and German. You may have had a conversation with me, Julia, or Mick via email or on Twitter. (Hi, and guten Tag!)
We seriously love helping out however we can. Day in and day out, we answer your general questions, lend a hand with your technical problems, and talk to you about your ideas. It's always exciting to hear from you – to find out what you're doing with Things, and, more importantly, to learn about what we can do better.
Looking back over the many discussions we've had, we've noticed that one question comes up again and again: "How do I get the most out of Things?" So while the rest of the team works on Things 3, the three of us have been reviewing your feedback and thinking about how we can make your experience with Things better.
How do you get the most out of Things? The team has a vision for the apps, but we also understand that everyone's needs are unique. With that in mind, we want to start collecting and sharing some of the tips that have resulted in countless "ah-ha!" moments across the tens of thousands of emails and tweets we've exchanged with you over the years.
First off, we set our sights on writing a guide to help you master the basics. Our goal was to teach you the apps' essentials, together with some of the pointers that have really helped others to stay productive with Things. The result, Getting Started with Things, is now available. If you're new to Things, this guide contains everything you need to hit the ground running. If you're a long-time user, we think you might still learn a thing or two.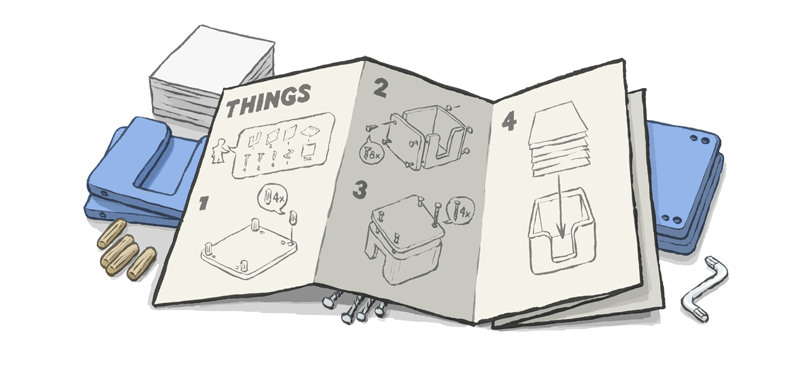 There's a lot more we want to tell you about using Things to its full potential, but we wanted to get these fundamental tips into your hands now. Julia, Mick, and I are continuing to work on more material behind the scenes. As always, we'd love to hear what you think, so drop us a line with your thoughts on Getting Started with Things – or just to say hello!