If your devices are on iOS/iPadOS 14, you can still use Apple Shortcuts and Things together. Our main Shortcuts support page even offers a couple of suggestions on how to make the most of this integration. You'll notice, though, that the shortcuts you create for Things on iPhone will not work with Things on iPad and vice versa. That's because Things for iPad and iPhone are technically two different apps.
In order to use the same shortcut across iPhone and iPad, upgrade to iOS 15 and iPadOS 15. Once you're running these OS versions, your shortcuts will be compatible across all your devices.
If it's not possible to upgrade your OS versions, you will need to set up a shortcut that queries the Device Model, then use an If statement to run the correct action for each respective device. Here is a sample to help you get started: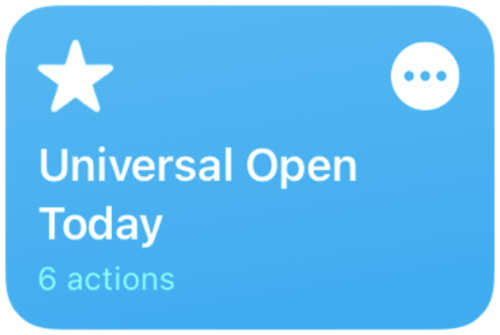 Load this shortcut in Shortcuts app on both iPhone and iPad (you need to have Things installed on both devices as well). Once you see how it works, you can duplicate it and modify it to fit your needs.
Some shortcuts that you created on iPhone will also work with Apple Watch. Keep in mind that while you can create to-dos for all lists on Apple Watch, you can only view to-dos from Today on it.